(Ten-minute read) 
Shopping used to be a social activity but Covid -19  pandemic driving up demand for online shopping has and is creating a perfect storm for retailers forcing them to radically rethink what they need to do to remain profitable.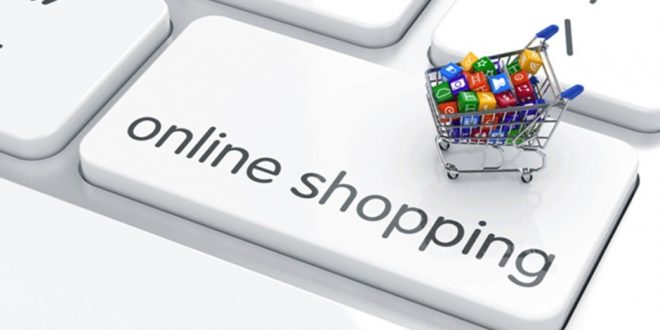 It is said that we are more connected with the internet rather than been isolated.
With smartphones verbally this is true but we are in a world that is disconnecting its self from genuine social contact onto platforms run by algorithms for Profit to the detriment of sensibility, and sustainability of the planet we live on.
(An algorithm is a series of instructions telling a computer how to transform a set of facts about the world into useful information. The facts are data, and the useful information is knowledge for people, instructions for machines, or input for yet another algorithm.)
We are now living in a world where algorithms, or software buying agents, "go shopping" on our behalf.
Every piece of technology that you touch involves many algorithms. They live in our computers and dictate our digital lives at random invisibly existing in the abstract. 
While they fully automate the shopping process, they are capable of keep customers stuck
to one retailer and one product.
They can make thousands of calls or website visits a day.
It's why people's Google Search results will look different when they're looking up things in different parts of the world, or why the ads that follow you across the web are different from your friends'. You never really see the complexities at work, simply the results. 
This sounds very much like a quasi-monopoly.
In a world where algorithms make shopping decisions on our behalf, all
bets are off that shopping will ever return to the high street.
Humans stand no chance against bots when trying to access products and services that might be in demand.
The longer the lockdowns- the more driven demand increasingly via smartphones.
The emerging Economy of Algorithms, where software agents act on our behalf, has the potential of dramatically changing the way we live, work, and think.
We need clear rules that govern the behavior of software buying agents.
We also need a coordinated approach for software buying agents to disclose who they are, in situations where they can be confused for a human.
We need regulations governing profit-seeking algorithms with control of algorithmic trading. With the right mechanisms for the protection of competition in the markets, regulating access to products and services, and enforcing minimum quality standards of algorithms that shop on our behalf. 
Shopping ads are known to produce well over 85% of retail paid Google search clicks. As such, they routinely produce a 400 to 1000% return on cash spent on ads.
Google Shopping entails how to get your product types featured on the nifty Product Ads on Google's page search results.
Today the majority of stock market transactions are fully automated and executed by algorithms.
AMAZON Net profit roughly tripled to $6.33 billion. Its advertising business, reported $5.4 billion in sales, a 51% jump.
The real reasons that online shopping is replacing conventional shopping habits are.
Reduced overheads expand your market beyond local customers.
With online shopping, you can compare prices from hundreds of different vendors.
No pressure sales.
There are no fixed hours to shop.
One does not have to get in a car, find or pay for a parking spot, get clamped, pay parking fees, pay tolls, get mugged, spend hours in traffic jams, or have a nice day.
Online stores want to keep you as a customer, so they may offer deep discounts, rewards, and cashback if you sign up for their newsletters.
The downside however is you can't try things on. None of them offer the on-the-spot, take-home advantage that a physical store does.
And shipping costs, are sometimes even more than the cost of what you buy. In-store shopping has no need to charge extra for shipping.
Online sales now accounting for around one-quarter of the total retail market.
There is a clear need for greater speciation, specialization, and differentiation because the consumer is in the driver's seat, enabled by technology to remain constantly connected and more empowered than ever before to drive changes in shopping behavior in both the physical store and digital retail landscape.
Retailers are still competing with each other but also face new competitors who have different operating models and cost bases and this rate of change is showing little sign of slowing.
The greatest danger that remains with on-line shopping is Privacy and security.
These are legitimate concerns for any online shopper. Your payment information could get stolen from the site or someone who works there could copy your bank details and use them later on their own purchases. It's also hard to immediately recognize whether an online store is real or just there to scam you.
There are tons of online shopping sites where you can buy everything from plane tickets and flat-screen TVs to food, clothes, furniture, office supplies, movies, and lots more.
Paying attention to whether or not the site uses HTTPS.
Artificial intelligent algorithms will know everything about you- where you live, where and what and when you buy, how often, your likes and dislikes, your bank account, your wife, your children, your friends, infected or not. 
If you want a life go and get it. 
All human comments appreciated. All like clicks and abuse chucked in the bin.