( A Fifteen-minute read)
THEY ARE ALL OWNED BY SOVEREIGN WEALTH FUNDS.
While Dads Army negotiates the UK way out of the EU, 97 sovereign investors — state pension funds, central banks, and government ministries are collectively holding $12tn of British assets.
The invisible hand of capitalism has the UK by the short and hairs.
We are a stone throw away from a crucial point in the current Brexit negotiation, should those who own Britain be nervous.
Given the uncertainty over taxes on imports and market access, when you wake up one morning and your investment is worth 20 percent less than the previous day, that's going to have an impact on investors who are starting to question the future of Britain as an 'investment hub' in Europe.
The gap between the rhetoric of the economic recovery and Brexit negotiations is beginning to make the young of Britain to reject the status quo.
We live in an era where heated rhetorical battles are fought over terms that have lost clear meaning.
It is this morass rhetorical debate that defines what is wrong not just with Brexit but what is wrong with capitalism and socialism.
There is no need for a referendum or survey to tell you the truth. You don't need jargon or ideology for a case against the status quo.
Surely it's time for England to focus its imagination on not making the past more beautiful than it ever was, rather than imagining a better future by focusing on what is truly critical.
The creation of real stakeholders in the country. Not just the rich but among it's poor.
The big misconception of the EU is that it has to do with money.
All knowledge centers must be connected together to imagine a world in new and exciting ways.
Walling yourselves in for personal security and economic security will be a disaster in waiting.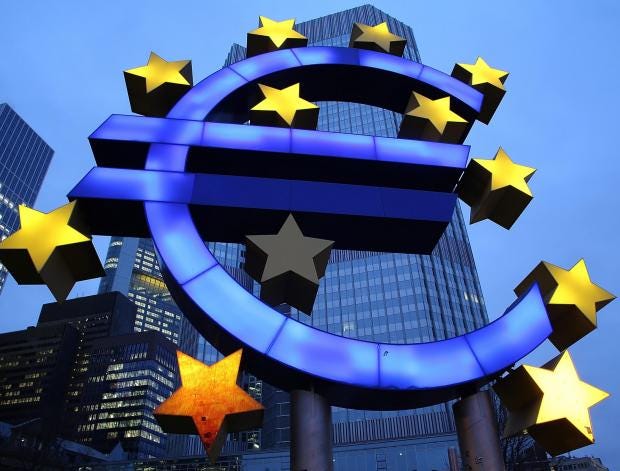 Before Brexit barely a day went by without a major multi-billion dollar fund from one petro-state or another making some splashy acquisition.
You could say that London financial center for all attentive purposes turned a blind eye to – from – why – where or how the money was acquired.
Chinese: firms bought up British assets worth $11.3bn (£9bn) last year and have spent nearly $50bn in the last decade on acquisitions into the country.
Norway: It bought 73-89 Oxford Street — a development currently under construction — for £276.5 million and spent a further £124 million buying 355-361 Oxford Street.
The Norwegian fund — which is worth roughly £720 billion — already had a significant footprint in London, and owns a 150-year lease on roughly 25% of Regent Street, another of London's most recognizable shopping streets.
The fund also owns parts of New Bond Street, properties on Savile Row, the street famous across the world for its tailors.
Outside London, it owns half of Sheffield's Meadowhall shopping center.
As well as spending £400 million in London, the Norwegian fund bought a €1 billion (£850 million) office development in Paris and spent around $665 million (£534 million) on office spaces across New York, Washington DC, and San Francisco. It also purchased two further UK properties for a combined £5.7 million, with one retail unit, and one described as being used for "logistics."
It also has 70 percent stake in five properties in Tokyo, Japan.
Saudi Arabia's sovereign wealth fund Public Investment Fund, known as PIF, is turning the PIF into a global giant by giving it ownership of state-owned oil company Saudi Aramco, which is preparing for what could be the world's biggest IPO.
The PIF is also behind several large real estate developments in the kingdom, including a new city called Neom that will be built on the Red Sea Coast, an entertainment city on the edge of Riyadh and another tourism project on the Red Sea.
The fund is also an investor in some of the kingdom's largest firms, including Saudi Telecom Co., Saudi Arabian Mining Co., and National Commercial Bank. It also took a 16.32 percent stake in Almarai Co., the country's biggest dairy producer, last year as the government supports national companies and develops them into regional and global leaders.
The UK will need inward investment, particularly when it leaves the EU. The main problem is that these funds are lack transparency.
Sovereign Wealth Funds (SWFs) remain, significant investors, with the assets of the top 10 now amounting to c.$5.5trn.
At the macroeconomic level, the rise of SWFs illustrates the seriousness of current-account imbalances in the global economy that have their origin in the managed exchange rates operated by some of the countries in surplus.
The accumulation of reserves for investment by SWFs should not become an end in itself.
A more specific concern raised by SWF investment in equities relates to the opaque way in which some SWFs function and their possible use as an instrument to gain strategic control. This concern sets them apart from other types of investment funds. More specifically, there is unease that – whatever the original motivation – SWF investment in certain sectors could be used for ends other than for maximizing return.
For example, investment targets may reflect a desire to obtain technology and expertise to benefit national strategic interests, rather than being driven by normal commercial interests in expansion to new products and markets.
By the same token, holdings could influence decisions by companies operating in areas of strategic interest or governing distribution channels of interest to the sponsor countries.
More generally, business and investment decisions could be influenced by the political interest of the SWFs owners.
Although in most cases, SWFs are portfolio investors and have avoided taking controlling stakes or seeking a formal role in decision-making in companies, concerns have been raised about the possibility of SWFs seeking to acquire controlling stakes in companies.
National security considerations have been acknowledged by some SWFs owners, who request clarity and certainty about investments that can be made and which areas might be "off-limits" to SWFs.
Since SWFs are managed independently from a country's foreign exchange reserves, they are excluded from transparency mechanisms.
While they have existed for more than fifty years, over the past decade they have rapidly expanded to become a source of investment of systemic importance. They can offer a source of investment and market liquidity at a time of real pressure. Yet, as state-owned investment vehicles, some can raise questions about the risk that these investments may interfere with the normal functioning of market economies.
The longer-term impact of Brexit cannot yet be seen but you may rest assured that it will have its pro and cons when it comes to SWF who sole purpose is to generate income.
However, they are only part of the mix when it comes to who owns what in the UK there is another Sovereign wealth fund called the crown.
The monarchy is still one of Britain's most valuable institutions, with a value of £57 billion to the UK.
The 89-year-old's estimated personal fortune, largely inherited from her family, is about US$425 million ($673 million), according to an analysis by the Bloomberg Billionaires Index. That's a mere 3 percent of the wealth of the richest Briton, Gerald Grosvenor, the Duke of Westminster.
THIS IS SOME OF WHAT IT OWNS.
The Crown Jewels 140 ceremonial objects boasting a spectacular 23,578 precious gemstones
The Queen privately owns an 18,433-hectare estate called the Duchy of Lancaster.
It is administered separately from the Crown Estate. Part of that is the Savoy Estate, a stretch of prime real estate in central London which houses the iconic Savoy Hotel.
Sandringham House, an 8,000-hectare estate in Norfolk.
Balmoral Castle, 20,000-hectare Scottish estate.
The Duchy of Lancaster also holds around a dozen historic properties, including Lancaster Castle and Pickering Castle in Yorkshire.
The Duchy delivers an annual income of around £18 million ($25.5 million), which is paid directly to the ruling monarch.
Regent Street & St James's Market, London: The Crown Estate owns the entirety of Regent Street in London, one of the UK's best-known shopping streets. It also owns prime retail property across the UK in locations including Oxford, Exeter, Nottingham, Newcastle, Harlow, and Swansea.
The Crown Estate owns around 106,000 hectares of farmland across the UK.
The Crown owns the rights to salmon fishing and gold mining in Scotland.
Windsor Castle & Great Park, Berkshire: The 6,400-hectare Windsor estate in Berkshire is part of the Crown Estate's portfolio.
The Crown Estate holds around 11,000 hectares of forestry in areas including Berkshire, Somerset, and the Cairngorms in Scotland.
The Crown Estate owns a £1.1 billion offshore energy empire which includes 30 wind farms.
The Crown Estate announced in June last year that it returned a record £328.8 million ($464 million) to the Treasury in 2016 as the value of the overall estate rose to an astonishing £13.1 billion ($18.5 billion).
England might do well to pay attention to Micheal Collins words.
I quote.
" The object in building up the country economically must not be lost sight of. The object is not to be able to boast of enormous wealth or of a great volume of trade for their own sake. It is not to show a great national balance sheet, nor to point to people producing wealth with the self- obliteration of a hive of bees. The real riches of the Irish nation will be the men and woman of the Irish Nation the extent to which they are rich in body and mind and character."
Or perhaps both the EU and England should take a feather out of the way E Bay Works.
You are only as good as your product and feedback. E Bay did not just create an online market it created a self-governing community.
Apple has shifted its tax liability in the UK to Ireland.
Amazon dominates retail in the UK.
Google dominates the browser market
There are currently no less than 97,000 properties owned by foreign firms in England and Wales.
The NHS is increasingly being infiltrated by American health providers.
The major public utilities – energy, railways, and water – are all to a significant degree foreign-owned
Nuclear power stations are owned and managed by the French company EDF (something the French would never allow in their own country) and that Hinckley Point C is a joint French/Chinese project.
If there anything to be learned from the above it is that we have a clash of mindsets: one pragmatic, the other dogmatic.
Neither understands the other.
Those incompatibilities are being played out today in front of our very eyes in the phony war over the negotiation. The EU is still of the belief that it runs the negotiation. It will not show flexibility because that's not how it works. The UK, on the other hand, will not do as it's told. That's not how the UK works.
It will not comply with the EU's negotiation strategy of meekly signing up to a large financial settlement before being fobbed off with a lousy trade deal. The UK would rather be damaged than humiliated by the EU.
The EU believes it will win because it refuses to believe the UK will walk. It will sign whatever is put in front of it. But this is to make the exact mistake that it has always made; it's a misjudgment of how UK politics work.
The clearest indictment of the status quo is the status quo itself.
The Basic necessities such as food shelter are what's needed, not Aircraft carriers.
Britain has suffered from decades of under-investment in public infrastructure.
Britain has deep structural problems. Manufacturing has been hollowed out. The gap between the richest and poorest parts of the UK is wider than in any other major EU country.
An excessive reliance on consumer spending focused on the bigger picture:
The only choice in a subsequent referendum that would be acceptable to many citizens is that between what the UK and EU actually agree in the withdrawal agreement and no deal whatsoever.
There is today, a very real risk of a no-deal outcome. This would be a traumatic and disruptive exit and bad for both sides. We have to hope this doesn't happen.
Each side truly believes the other is deluded.
We cannot retreat from the world. We have to make sure that we get the best of our imaginations – while not letting our imaginations get the best of us.
Another vote is inevitable.