Tags
Artificial Intelligence., Community cohesion, Earth, Environment, Extinction, Global warming, Globalization, Inequility, Natural disaster, Technology, The Future of Mankind, Visions of the future.
(Ten-minute read)
By not be able to coordinate any universal action we now pose the greatest threat to our own survival.
Future civilisation might well create a world without need or want, and make mindblowing intellectual and artistic achievements but in this new age, what should be our biggest priority as a civilisation be?
We could build a far more just and virtuous society but if we let civilisation end, then none of this can ever happen.
An overwhelming amount of political attention goes on concrete issues that help the present generation in the short-term since that's what gets votes but at the cost of future generations that have no way to stand up for their interests, whether economically or politically.
You might be surprised if you ask the above question using AI.
Climate change comes some way down the list.
Natural risks are still quite small in absolute terms.
The risks from nuclear weapons are greater than all the natural risks put together. So, it seems like the chance of a massive climate disaster created by CO2 is perhaps similar to the chance of a nuclear war.
Since these risks are caused by humanity, they can be prevented by humanity, but what stops us is the difficulty of coordinate action.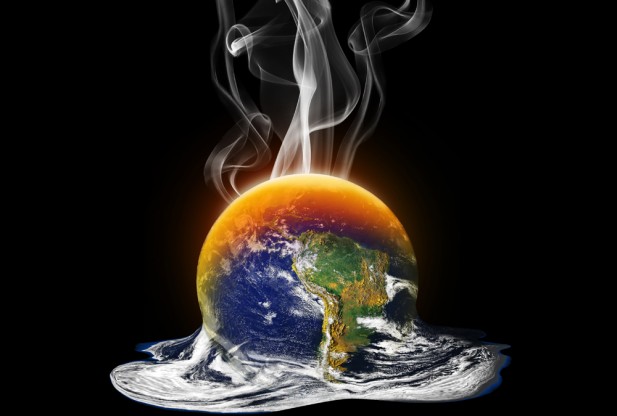 Take Artificial Intelligence.
(There is a 50% chance we will develop high-level machine intelligence in 45 years, and 75% by the end of the century.)
It is difficult to predict what something smarter than us would do.  A sufficiently powerful system might be difficult to control, and so be hard to reverse once implemented.
What's less appreciated is that new technologies will present further catastrophic risks.
Like genetically engineer a virus that's as contagious as the Spanish Flu, but also deadlier, and which could spread for years undetected. That would be a weapon with the destructive power of nuclear weapons, but far harder to prevent from being used.
So, let's ask the question again.
What should be our biggest priority as a civilisation be?
(The flippant answer is we first have continued to exist so that we'll have the chance to solve all our other problems.)
Improving technology? Helping the poor? Changing the political system? Free Education? Geo-engineering?- to mention a few.
Most of the best ways to tackle these risks are not easily taken by for-profit entities because the beneficiaries live in the future and can't pay you.
For instance, a better-educated population would probably elect more enlightened leaders (cough). Improve the decision-making ability of people and institutions, this would help to make society, in general, more resilient, and solve many other problems.
However, in order for education to achieve anything, it would have to be on a very large scale to have any noticeable effect.
Improving technology holds the possibility of enormous gains, but also enormous risks.
Avoid accidents from AI systems are the most neglected of all risks.
More to the point, no matter what you think has happened in the past, if we look forward, improving technology, political organisation and freedom gives our descendants the potential to solve our current problems, and have vastly better lives.
Then, among the catastrophic risks, climate change gets the most attention, while issues like pandemics and AI are the most neglected.
An issue can be big but comparatively well-known and crowded, like climate change, or it can be small but neglected, like land use zoning reform.
In most countries, there is no government agency that naturally has mitigation of these risks in its remit.
So, even if we only focus on the impact on the present generation, these
catastrophic risks are one of the most serious issues facing humanity.
Probably part of the reason most people aren't immediately ready to jump into action is that there appear to be so many problems and no simple solution presents itself for any of them.
One approach is to address each risk directly. Or rather than try to reduce each risk individually, we can try to make civilisation generally better at managing them – if we could all coordinate — if every nation agreed to contribute its fair share to reducing climate change, then all nations would benefit by avoiding its worst effects.
Unfortunately, such an approach in our capitalist consuming world is pie in the sky.
The truth is we only do so out of self-interest.
As we are witnessing with the Paris Climate Agreement made on 12 December 2015 when it comes down to the nitty gritty no one wants to pay either in the short term or long term.
It would be great if we could make the government have more concern for future generations.
To enable a universal action it has to be unseen and paid for by all without knowing. 
You only have to look at the reaction of the yellow jackets movement spontaneous calls to protest against the increase of the internal consumption tax on energy products. A rebellion of the provincial under-classes that typifies the 21st century (web-populism, fake news and a visceral, exaggerated hatred of both media and political elites).
Like the 5Star Movement in Italy, they started as an internet rebellion against representative democracy.
We all live in an apocalyptic bubble of social media- SO IF WE ARE TO GENUINELY TACKLE ANY OF THE WORLD PROBLEMS IT REQUIRES A PERPETUAL FUND THAT GENERATES ITS FUNDS FROM PROFIT FOR PROFIT SAKE NOT INCREASED TAXES.
(SEE PREVIOUS POSTS)
Such a fund would turn the United Nations from a begging organisation into a world organisation with clout.
AI CALCULATES 19% chance of extinction before 2100.
It's possible to grow the capacity of a community faster than you can grow your individual wealth or career capital. WE NEED TO USE OUR BUYING POWER TO EFFECTS CHANGE.
Why?
Because we will need to change our way of thinking and the extent of how we consume resources.
To achieve food and water security. To stop HABITAT AND BIODIVERSITY LOSS AND OCEAN DESTRUCTION – TO CREATE A MORE MODERN AND EFFECTIVE UN. 
All human comments appreciated. All like clicks and abuse chucked in the bin.
,