(Twelve -minute read)
Most mainstream textbooks have the word "economics" in their title as if no differentiating adjective exists.
THE NASTY REALITY IS:
AS THE WORLD POPULATION GROWS IT WILL BE TO THE DETHRONEMENT OF THE PLANT AND TO THE SUSTAINABILITY OF ANY ECONOMIC SYSTEM WHETHER IT IS CAPITALIST OR OTHERWISE AS CAPITALISM HAS ALWAYS HAD A NEED FOR POVERTY TO KEEP COST DOWN.
However, through social media, the poor are no longer invisible and the consequences of this are now beginning to becoming evident.
It is a grim truism of modern life that everything from civil rights violations and health crises to environmental degradation and educational barriers are disproportionately suffered by the people least financially and socially equipped to deal with them.
Capitalism today still represented itself as freeing serfs, slaves, etc,  with freedom becoming capitalism's self-celebration, which it largely remains today.
Yet the reality of capitalism is different from its celebratory self-image.
IT IS NOW a form of algorithmic trading in which funds trade on the small fluctuations in asset prices without ever owning the assets, with us the powerhouse in the making of fortunes that put colossal resources in the hands of a relative few, while at the same time, see others without even the means to sustain themselves.
Combined the above with climate change and poverty and THE FORTH INDUSTRIAL REVOLUTION (AS IT HAS BEEN CHRISTENED BY THE ADVANCES IN TECHNOLOGICAL) IS CREATING A CAPITALIST WORLD THAT IS REMOVING IT FROM VIEW.
DRIVEN BY CONSUMPTION PRODUCING ALGORITHMS JUST FOR PROFIT FOR THE ONE PERCENTERS, WHILE OUR GOVERNMENTS ACT LIKE THERE IS NO ALTERNATIVE TO GROWTH AT ALL COSTS.
Wherever you look you will see that enormous gap between rich and poor growing and this gap between rich and poor is now threatening to destroy us and the world we all live in.
To those who think capitalism and inequality need each other.
Capitalism requires inequality of wealth, runs this right-of-centre argument, to stimulate risk-taking and effort; governments trying to stem it with taxes on wealth, capital, inheritance and property kill the goose that lays the golden egg.
It took war and depression to arrest the inequality dynamic, along with the need to introduce high taxes on high incomes, especially unearned incomes, to sustain social peace.
Now the ineluctable process of blind capital multiplying faster in fewer hands is underway again and on a global scale with self-serving greed in the form of profit-seeking algorithms.
Anyone with the capacity to own in an era when the returns exceed those of wages and output will quickly become disproportionately and progressively richer- APPLE, MICROSOFT, E BAY, AMAZON- and when we buy their products online are in fact vote for them and their system.
The mass of employees are not free inside capitalist enterprises to participate in the decisions that affect their lives (e.g., what the enterprise will produce, what technology it will use, where production will occur, and what will be done with the profit workers' efforts help to produce). In their exclusion from such decisions, modern capitalism's employees resemble slaves and serfs.
So the speeding train of capitalism is "back on track," resuming its rush toward stone walls of excess debt, stagnant mass incomes, capital relocating overseas, etc.
YOU CAN WATCH THIS PROCESS IN REAL TIME WITH  BREXIT, OR AMERICA FIRST.
In Britain, it may be true that the top 1% pays a third of all income tax, but income tax constitutes only 25% of all tax revenue: 45% comes from VAT, excise duties and national insurance paid by the mass of the population.
As a result, the burden of paying for public goods such as education, health and housing is increasingly shouldered by average taxpayers, who don't have the wherewithal to sustain them. Wealth inequality thus becomes a recipe for slowing, innovation-averse, rentier economies, tougher working conditions and degraded public services.
All in all, you could say that no real changes have been made in global capitalism OTHER THAN IT IS NOW RUN BY ANALYSING ALGORITHMS THAT RECOMMEND WHERE, WHEN AND HOW WITH TO SATISFY SHORT TERM PLEASURE.
UNFORTUNILTY it is simply depriving us and our children of fundamental rights of a decent & caring society, fearless & dignified living, by a deprivation of the material conditions for the reproduction of society, and a failure to develop the full capabilities of human beings.
OF COURSE, our collective sense of justice is outraged as we are witnessing in the recent Paris Riots, the Climate Change Conference in Poland sponsored by coal trying to set rules to govern pledges that will be broken as soon as the ink dries and the ongoing Brexit charade which has nothing to do with peoples wellbeing.
Where does all of this leave us other than with an ominous sense of impending implosion reverberates throughout the world with national politics and culture waning no one seems to know or care.
Our TV screens with Christmas coming we are bombarded with the worst images of Capitalism – advertisers promoting materialism, alongside appeals to donate money to save everything from children in Yemen too abandoned animals.
While it is heartbreaking the worst part is that our governments are complicit.
Despite the famine, despite the bombing of a busload of school kids in Yemen countries like the US, UK, France, and Canada are still supplying the Saudis with hundreds of billions of dollars in tanks and missiles.
However, it has little effect as we look on from a distance sitting at home before our own little stages our TV's, our I Pads, our Smartphones, our courtyards of miracles where an image sweeps across the previous one without trace.
Everything is on a reduced scale, even emotions.
That's the trouble with shadow political power structures. Their true shape and purpose stay hidden while they capture democracy.
From all this, we shall draw some conclusions, in the absence of any convincing certainties one has to pretend that we shall solve Climate Change  (that is going to drive more inequality and eventually the extinction of our biodiversity, followed by us due to the lack of fresh water or clean air.) and currents world conflicts that are only the tip of the coming wars over diminishing natural resources.
What needs to happen?
Let's put the plant first before space exploration, before material productivity consumption, before cultural identity, before consumerism, before America first, before Brexit isolation, before trade deals, before nuclear power, before religious beliefs, before skin colour, before short-term pleasure, before us.
Let's go for a diverse economic system where toxic wealth inequalities are less indulged rather than a monopolised marketplace.
Let's enshrine Water and Fresh air into all our actions.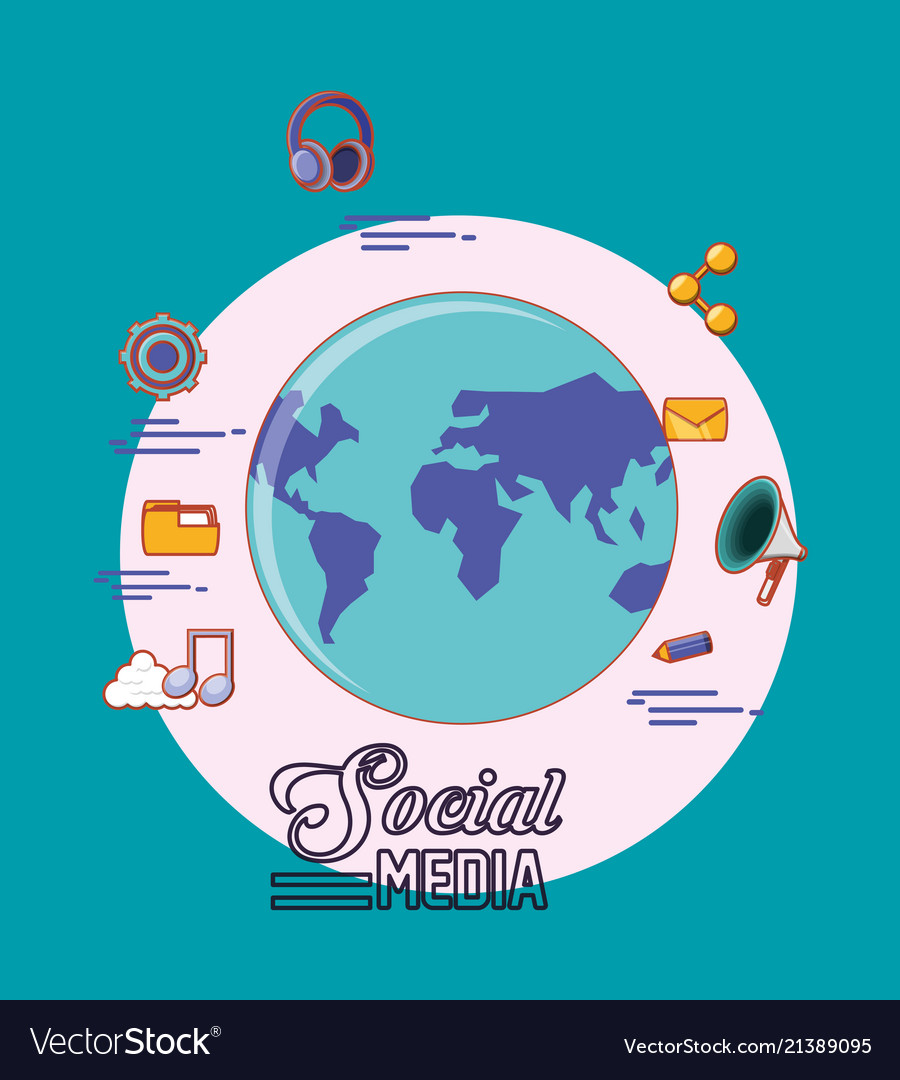 Any of the above can now only be achieved by using the power of Social media which is being used in ways that shape politics, business, world culture, education, careers, innovation, and more.
THE PROBLEM WITH SOCIAL MEDIA THAT IS HAVING A REAL IMPACT ON SOCIETY IS THAT IT IS LEADERLESS.
On one hand, it generates insights, stimulates demand, and create targeted product offerings but when people are presented with the option of 'liking' a social cause, they use this to opt out of actually committing time and money.
Social sharing has encouraged people to use computers and mobile phones to express their concerns on social issues without actually having to engage actively with campaigns in real life.
On the other hand, it without social media, social, ethical, environmental and political ills would have minimal visibility.
Increased visibility of issues has shifted the balance of power from the hands of a few to the masses.
Capitalism understands the above more than our world organisation or governments.
Social networks feed off interactions among people, they become more powerful as they grow. Each person with marginal views can see that he's not alone. And when these people find one another via social media, they can do things — create memes, publications and entire online worlds that bolster their worldview, and then break into the mainstream.
Social networks are helping to fundamentally rewire human society." Because social media allows people to communicate with one another more freely, they are helping to create surprisingly influential social organizations among once-marginalized groups – Popularism- Short-term politics with no long-term aspirations promoting social ills.
Across the globe, mobile devices dominate in terms of total minutes spent online. This puts the means to connect anywhere, at any time on any device in everyone's hands.
Their support is limited to pressing the 'Like' button or sharing content.
Is it not time that we demand that our internet platforms introduce a dislike button.
So far humans have had a monopoly on decision making but we are sleepwalking with Data Analyzing algorithms eroding our societies that have the sole purpose of predicting our next purchase or move.
Artificial intelligence in its current form is mostly harmless but that's not going to last.
Fueled by powers of machine learning with no end in sight it is encroaching into to our homes without human examples or guidance, without any knowledge of the domain beyond basic rules of promoting profit.
WHAT IF ANYTHING CAN BE DONE?
We need to ensure that Ai Systems are provable safe and beneficial, and unbias regardless of how intelligent they become.
Imagine the havoc and harm they will inflict with greater power, scope and social reach.
When developers are at a loss to explain the behaviour of their creations we will then need Ai to explain to humans why they reached certain decisions, or what their conclusions actually mean.
At the moment we are seeing poorly thought out systems released into the world without any real ethical or safety standards. Governments and our out of date international world organisation have a role to play, by introducing and enforcing standards and regulations.
Changing present capitalist corporate culture won't be easy, but it needs to start at the top.
Just look at biotechnology some research findings are too dangerous to share with the public.
It is time we all grew up and accept some responsibility for Artifical Intelligence impact on the world.
Why?
Because AI is poised to be one of the most daunting challenges our species have ever faced,  decoupling us from human speed and timelines, operating beyond human levels of control and comprehension.
AT THE MOMENT IT IS RATHER THAN TURNING THE ATHOMISPHRIC DOWN IT IS CONTRIBUTING (IN MOST OF ITS FORM)  TO TURN IT UP.
On a deeper level, the idea of self-referential feedback may be crucial not only in the evolution of life but for its origin as well.
It may even be that the algorithmic nature of cellular automata could be the key to removing a major barrier to explaining life's origin — defining what life is, to begin with.
It's pretty hard to explain the origin of something if you don't know what it is.
When the environment changes, the rules for surviving may change as well. Life's activity generates feedback that influences the rules of life.
You can't blame scientists for conceiving of the universe in terms familiar from their everyday life. That's just the way that thinking works, whether it's about the laws of nature or anything else. And you have to admit that nowadays computers have invaded everyday life so thoroughly that it's only natural for scientists to think about nature in a computational way.
If the world is a computer, life is an algorithm, so all algorithms and how they
work, and for what reasons, should be made public to ensure both social and
  "environmental justice." 
All human comments appreciated. All like clicks chucked in the bin.
.