( A THREE MINUTE READ)
In  Europe alone, there are 3 million people on the streets.
We all know that the  Eu has many problems and is need of reform. All EU countries face major challenges in relation to finding sufficient resources to tackle social problems and it cannot be expected that one country like Germany is going to sort out other country's homeless.
However it appears to me that homelessness is increasing across a considerable number of EU Member States.
The growing number of people in Europe facing situations of housing vulnerability due to shifting dynamics in housing and labour markets, as well as the diminishing role of states in housing provision requires policies that target different types of homelessness (temporary, long-term) with customized interventions (prevention, supported housing) that are flexible and effective at engaging individuals "where they are."
As EU member states grapple with immigration and other social changes wrought by EU integration, globalization, and the economic crisis
We are now caught in VICIOUS circular, with the whole area in needs of a fresh approach.
Prevention of homelessness is strongest in social democratic regimes, and the weakest in Mediterranean countries and some eastern European transition nations.
Which strategies in particular are best suited to responding to homelessness, either from a preventive or remedial vantage point is debatable however the provision of housing must ultimately be seen as the primary solution to homelessness, and that, while distinct from their housing needs, the additional health and social service needs of individuals need to be addressed as well.
Housing and services should NOT be linked.
A right to housing for all homeless persons will only be successful to the extent that such a right is legally enforceable.  
Another words in the hands of courts rather than in those of elected governments.
While the numbers of people experiencing homelessness may be relatively low compared to those experiencing other social problems within the EU, the unique distress of homelessness and the potential costs for individuals, families and wider society from homelessness must never be forgotten.
Quantifying homelessness isn't straightforward and I don't think it would be beneficial here to list the thousands that are sleeping rough in Europe, country by country.
It is sufficient to state that Homelessness is a violation of fundamental human rights. When you walk by a homeless person it personifies whether the European Union is working or not.
In total, the United Nations Commission on Human Rights estimates that the world has 100 million homeless people.
And we wonder why we have such an unstable political world.
By comparison in Australia and Canada, hundreds of thousands of people are homeless.
There are over 9.5 million homeless people in Columbia and 24.4 million in Nigeria.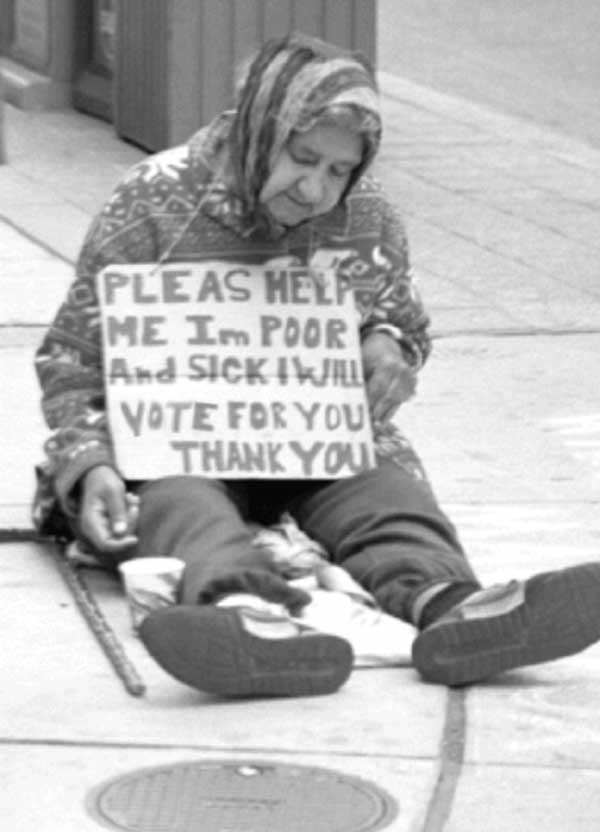 The argument can be made for approaching homelessness as a problem that affects a set of distinct sub-groups and consequently, for tailoring solutions according to each group's respective needs. Homeless youth, Homeless women  Homeless migrants. Homeless mentally ill.
This places homelessness interventions squarely within the broader context of poverty.
But poverty is also the inability to use the resources offered.  Poverty should be understood as not merely a problem of access to resources but also as implying a lack of ability in taking advantage of resources.
If the EU does not want social exclusion within its ranks it must address homeless with a Rooflessness subsidy, like it help the farming communities through the Common Agricultural Policy.
Homelessness in Greece has significantly increased to 20,000 homeless people in recent years.
About 50% of the homeless population roams the streets of Athens.
Measuring the scope and extent of homelessness in Europe still remains a significant obstacle along with the whole set of processes that generate homelessness and what results in different histories of homelessness.
The POOR AND HOMELESS WILL CONTINUE TO GROW, BOTH WILL UNDERMINE THE ECONOMIC GROWTH AND UNITY OF THE EU. 
All comments welcome, all like clicks chucked in the bin.