( Three minute read)
Why?
Because many Conservative would be looking at the end of their political careers.
Risi Sunak is now (since it voted to leave the EU) the fifth in just 6 years with four of them have come into power without a public mandate. (The list so far includes  – John Major – Tony Blair – Gordon Brown – David Cameron – Theresa May – Boris Johnson – Liz Truss.)  Ultra rich, young and the first person of colour to become UK prime minister, Rishi Sunak will also make history as the first practising Hindu to lead the country.
Head boy at Winchester College he is now the "Mountain of Light."
His wife has a 0.91% stake in the software company Infosys worth about £700m. Their combined fortune is estimated to be £730m owning four properties spread across the world valued at more than £15m.
He earlier this year became the first frontline politician to ever be included in the Sunday Times Rich List of the UK's wealthiest people. He is arguably the richest person to ever to sit in parliament.
He plainly thinks that meeting an arbitrary target of reducing national debt is more important than saving people from penury.
He is now the jewel in the crown of his Majesty's Government, and the head of the British Cabinet. Perhaps as such he will be returning the 106-carat Koh-i-Noor diamond, which is now part of the British crown jewels.
For many Indians, the loss of the Koh-i-Noor is symbolic of India's subjugation under British colonial rule, and its return is viewed as partial compensation for centuries of economic exploitation.
The difficulty of doing so would be if you say yes to one (request), you will suddenly find the British Museum would be empty.
The fundamental teaching of Hinduism, or Vedanta, is that a human being's basic nature is not confined to the body or the mind. Beyond both of these is the spirit or the spark of God within the soul. (an ancient religion that included chanting and sacrifices). Hindu beliefs of reincarnation, multiple gods (polytheism), and the spiritual unity of humanity (monism or "one ultimate reality").
It is a completely opposing system of belief that promotes worship of a multitude of gods.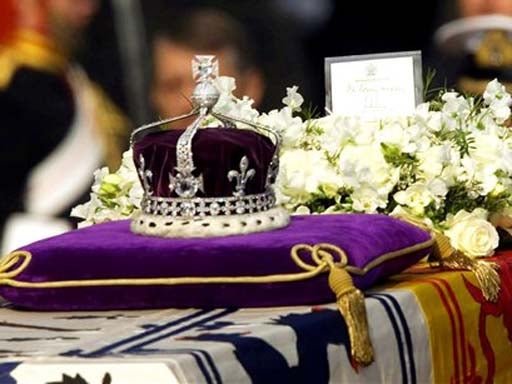 Time will tell shortly what he believes in, as his political legitimacy hangs by a tread.
In the end, it might boil down to just that.
All human comments appreciated. All like clicks and abuse shucked in the bin.
Contac: bobdillon33@gmail.com