( TWO MINUTE READ) 
UKRAINE AT THE MOMENT IS A CONVENTIONAL BATTLEFIELD CONFLICT AND WE MUST HOPE THAT IT REMAINS SO. 

There's a lot of talk and coverage by the media about the rationality of actions when discussing nuclear deterrence. They are throwing the word nuclear around without any real understanding of what they are advocating in an all-out nuclear war.
It would extend well beyond the warring nations, change the climate, jeopardize billions of people in a nuclear winter.
Even a modest nuclear exchange let's say a few hundred warheads would produce huge quantities of ozone-consuming chemicals creating an ice age.
As everything would lie in ruin there would be no governmental structures that could function in such a postwar climate.
There is no such thing as a limited nuclear war as a realistic possibility.
                                       ___________________
Irresponsible media is the last thing anyone needs at the moment.
Unfortunately, it can't resist, (somewhat understandable) turning the Para Olympics into a political platform, one of the last world forms representing world Peace. 
Let us understand that advocating the use of a non-strategic nuclear weapon whether it is Nato or Russia, threatens humanity's very existence. (A Soviet SS-18 missile has eight 1- megaton warheads.) They make up a tiny fraction of strategic nuclear weapons in the Russian arsenal.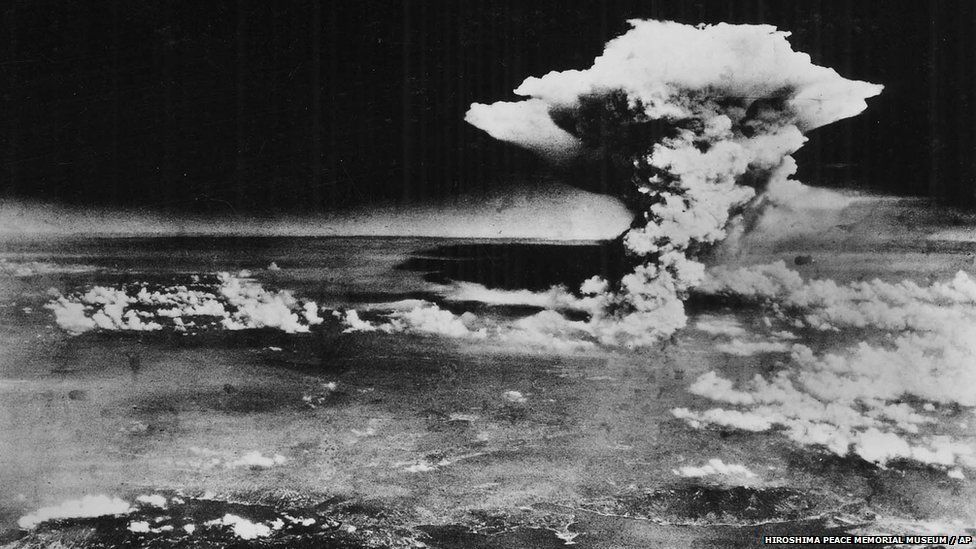 HIROSHIMA AND NAGASAKI FALLOUT IS ONE WEAPON EFFECT WITH WHICH WE HAVE EXPERIENCED AND IT WAS ONLY AN ATOMIC BOMB.  
IF NATO WERE TO LAUNCH LOW-YIELD TACTICAL NUCLEAR WEAPONS TO SIGNAL RUSSIA THAT IT HAS CROSSED A LINE IN AN ATTEMPT TO DE-ESCALATE THE SITUATION – THE CONSEQUENCES ARE UNIMAGINABLE.   
Radioactive fallout is unique to nuclear weapons. 
There is a near-universal agreement on the need to avoid a nuclear war.
                                        ———————
Could the war-shocked survivors meet the challenge? 
This question is so big that it's best left unanswered since only an all-out nuclear war could decide it definitively. 
It might bring an abrupt end to the war, it will for certain bring an abrupt end to all life. 
Therefore it is the duty of all media platforms to avoid speculation but to promote untarnished awareness of just what is a stake.    
All human comments are appreciated. All like clicks and abuse chucked in the bin.