( A four-minute read)
Climate change is real and so are its effects, despite what Trump and his 22 Republican senators might stubbornly, short-sighted and nonsensical choose to believe.
Indeed, that climate change is real and caused by human activity is no longer an issue up for debate. That time has long passed.
It's true that the train may be out of the station when it comes to avoiding climate change altogether, but we can still attempt to mitigate and alleviate the worst of the effects.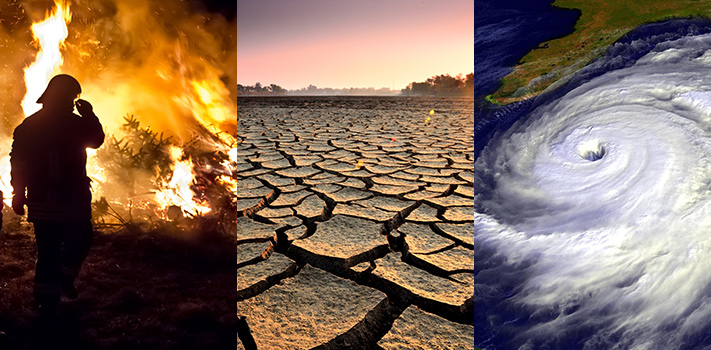 The fact that an agreement was achieved was a breakthrough. Never before have 195 countries agreed to some form of emissions reductions, even if they aren't exactly binding.
On Thursday, President Donald Trump announced he was pulling United States out of the agreement, which means the US would join Syria and Nicaragua as the only nations that did not agree to the pact. Even Palestine and North Korea signed it.
In that context, Trump's decision to pull out of the Paris Agreement, the most promising global initiative addressing climate change, seems like a big deal. And it is, but not because his decision to withdraw will catapult us toward assured and quick global demise.
It is perhaps the best thing that could happen for the future of the agreement and, by side effect, the planet. After all, the accord is largely a voluntary gentleman's agreement.
Trump's decision might actually have a positive effect on the future of climate negotiations, freeing world leaders to pull together a stronger agreement that forces greater action.
It sends the message that the agreement is more about symbolism than action. Despite all of the fanfare that went on at the time, it seems that there are currently only 3 European Union countries pursuing climate policies that put them in line with the agreements made at the Paris Climate Change Talks.
The great majority of countries want to rig the law with loopholes so they can continue business as usual.
Some of the primary  loopholes in question, are the use of higher baselines for measuring CO2 emissions reductions and a greater use of forestry credits (tree planting as an offset). Also, 9 member states "want to exploit the ETS's huge surplus of 100 million allowances, worth an expected €2 billion, to help them meet their emissions obligations on paper."
In effect, the U.S. risks becoming an unreliable country run by an administration that explicitly prioritizes corporate greed, short-termism, isolationism and nepotism over science, reason, growth and global sustainable prosperity.
The response to such a senseless act by the Trump administration should be a renewed and strengthened international commitment to combat climate change and the maintenance of a global climate governance regime that will be effective in keeping global warming below the critical 2 degrees Celsius.
This will never be achieved.
Why ?
Because man down through the age has demonstrated that he is incapable of cooperate with each other in large groups.
The modern deal offers power provided we renounce our belief in a great cosmic plan that gives meaning to life. On an individual level we are inspired to constantly increase our income and our standard of living. Greed comes easily to humans.
Don't worry,  The ecological meltdown is going to be great.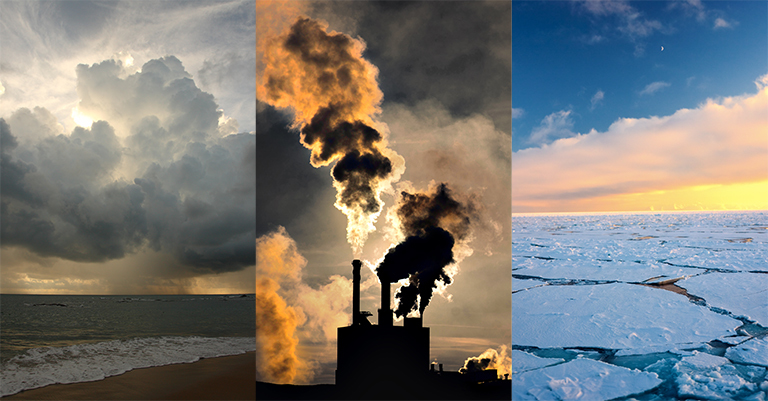 God like technology has it downside, like how or what is going to control these structures as traditional political structures can no longer process the data fast enough to produce meaningful visions.
We live in a world full of small interest groups and ruthless billionaires, we becoming chips enabled and manipulated by algorithms.
An international fund to help countries transition to green economies and cope with climate change will have an expected $100 billion US dollars per year. So far, only $62 billion US dollars has been gathered.
The whole thing will end in gridlock.
The climate change narrative is beginning to change.
There is only one way to stop climate change and that is to place a world aid commission of 0.05% on all transactions that exploit us and the world for profit sake.
For Example:  High Frequency Trading, Sovereign Wealth Fund Acquisitions, Foreign Exchange Transactions over 50,000$, World Lotteries etc.
This will create a perpetual funded world aid fund to address climate change and the inequality that drives it.
Failure to act—or worse, acting to exacerbate—climate change could have lasting implications for the entire planet. The world has already burned more than two-thirds of the carbon that is expected to raise global temperatures by 2 degrees celsius (the previous target)–a catastrophic threshold.
If developing nations followed similar development trajectories as the US, for instance, then there would be no possibility for keeping climate change under control.
Emissions targets will never be legally binding, but report cards and updated promises are binding. No penalties will be given out for countries who fail to meet targets.