( A one minute read)
The meaning of Brexit is yet to become clear.
However it is clear that a British exit from the EU will carry with it large economic and political costs.
It is also evident that none of the alternative relations with the EU presents itself as more advantageous compared to EU membership.
It is also clear that leaving the EU will be a historical mistake of paramount proportions and it will impact on the UK for many years to come.
It is also clear that they will become impossible.
These set aside the above and you don't have to be a genius to know that it is going to be a money war with us ( by us I mean Eu citizens living in England and vice a versa English living in the Eu) becoming political footballs.
The signs are already out in the open.
Tough leaked documents say EU wants Britain to have to pay off obligations to Brussels for years after Brexit, remain subject to European Union courts and continue to let relatives of European immigrants settle in the UK, according to draft EU negotiating documents.
On the English side: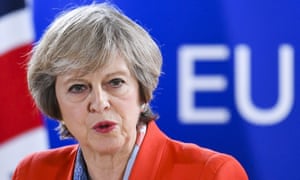 Ending free movement of workers from EU states, budget contributions to Brussels and oversight by the European court of justice (ECJ) are central to Theresa May's plans for leaving the EU, due to happen in March 2019 after a two-year negotiating period.
This put her at odds with EU negotiators.
The chances of  Agreeing reciprocal guarantees to safeguard the status and rights derived from EU law at the date of withdrawal of EU and UK citizens, and their families, affected by the UK's withdrawal from the union should be the first priority for the negotiations.
The money separation costs of 50 billion or 100 billion will become a gold mine for lawyers for years.
There is another option.
Secure the agreed reciprocal guarantees to safeguard the status and rights of all.  On agreement write off the money costs with no further negotiations on trade or otherwise.
It would save both sides a fortune.
If we all stand back and take a ruthless, non-tribal, unheroic look at the standards on offer in political leaders the incompetence on offer is near universal.
We can only hope for a Messy Brexit or a Clean Brexit.
The belief in free markets does not extend to the electoral marketplace, which would be in all of our interests. In the last 30 years, has any one thing actually ever been sorted out properly and left well alone to function?
None of this is the fault of the political parties: they have been born into a system that makes them incompetent in government. But they are to blame for not changing it. We all get so sucked into the low-level debates that today's politics depend upon.
The main concern of the people is neither unemployment nor immigration, but the reform of EU institutions.
It's a mixture of the bare essentials of basic democracy, human rights, and rule of law, and stuff bolted on as the EU role has expanded hugely, and its operation become complex.
All comments appreciated. All like clicks chucked in the Bin.