( Eight minute read)
There is no doubt that the work of modern-day leaders is complicated
around the world. Leaders will need to demonstrate a different set of behaviors IF WE ARE TO SAVE THIS ARTIFICIAL INTELLIGENT DRIVEN WORLD FROM GOOGLE, FACEBOOK, TWITTER, AND SOCIAL MEDIA.
It is  true that today's leaders are already facing challenges and changes that are rapidly transforming where, how, and with whom they do business.
WHY?
Because of the shrinking talent pool.
Unfortunately with climate change the world now needs:
Agility, Authenticity, Talent, Sustainability, with better deliver value that embrace social responsibility, all combining to give a distinctive leadership framework of connectivity for the further.
We all know that in the past the world has seen some good, some rotten to the core, however some of the current bunch take the biscuit.
So let's have a look at a few of them.
Donald Trump: Age 71. Elected by the power of money, twitter, and social media. Woman grouper. A real estate developer, reality television star. Turned his name into a brand. Three marriages. 5 children. Filed for bankruptcy several times. Represents 325 million people.
Chinese President Xi Jinping: Installed.  Undergraduate degree in chemical engineering and a doctorate degree in law. Not much is known about Xi's policies. Supports the large state-owned enterprises that have allowed high-ranking Communist Party officials to make millions of dollars. Represents 1 billion 342 million people.
Vladimir Putin: Age 65. Married Divorced. Two children. KGB.Appointed acting president after Boris Yeltsin's resignation. Named Time Person of the Year. Represents 143 million people.
Narendra Modi. Age Teetotaler. Bachelor's degree in Political Science.Unsuccessful arranged marriage. Childless. Poet. 26 million followers on Twitter. Represents 1 billion 342 million people.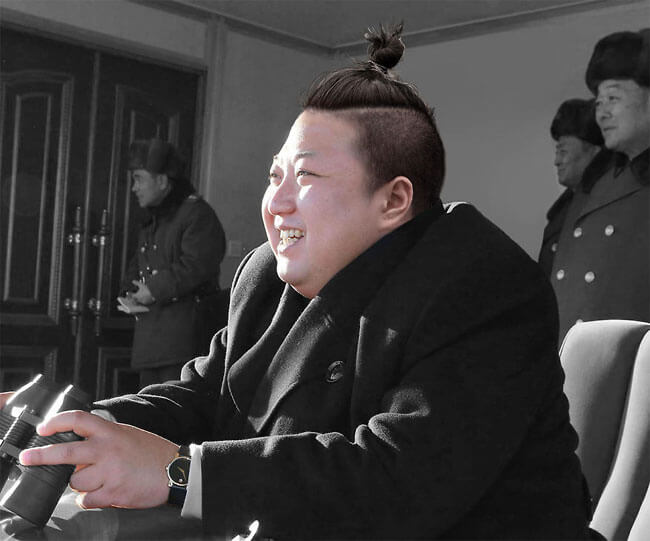 Kim Jong-il  World's youngest head of state, believed to be turning 33 on 8 January. Married to Ri Sol-Ju. Move over Jesus. Based on Kim Jong-iI's official biography, he was born on Korea's most sacred mountain, Mt. Baekdu. Fashion icon. Invented The Hamburger. Never used a toilet.  Head of one of the largest armies in the world. Awarded an honorary doctorate in economics by a private Malaysian university called the HELP University.To break from its "imperialist past", North Korea announced it would follow "Pyongyang time" in August 2015 – which is half an hour later than the previous time zone it shared with South Korea and Japan. In 2014, a UN report found: "The gravity, scale and nature of these [human rights] violations reveal a state that does not have any parallel in the contemporary world." Represents 25 million people.
Bashar al-Assad : Age 52. Married 3 children. Elected unopposed. The second son of former Syrian President Hafez al-Assad. Study medicine at the University of Damascus, graduating in 1988. Leader of the Ba'ath Party and commander-in-chief of the military. Using chemical weapons against civilians with assistance from Russian president Vladimir Putin. April 2017, following news of another round of chemical weapons unleashed on civilians, new U.S. president Donald Trump ordered airstrikes on a Syrian airbase. By February 2016, the conflict had led to an estimated 470,000 deaths in Syria. Controls 25 percent of Syrian territory, and he'll hold on to it as if his life depends on it. Controls 25 percent of Syrian territory, and he'll hold on to it as if his life depends on it. 4 million people have left the country and another 7.6 million Syrians have been forced from their homes but remain inside Syria. Turkey highlights the fundamental problem with the war in Syria: every actor has his own agenda. Turkey wants to fight Kurds, Iran wants to beat back Syrian rebels backed by Saudi Arabia, the US is focused on ISIS, and Putin gains political ground by "standing up to the West." Alliances and rivalries overlap, with just one clear winner: Bashar al-Assad. He may be fighting ISIS for control of Syria, but it's the rise of ISIS that's keeping him in power. Represents himself.
Ayatollah Khamenei:  Age 78. Married  6 children. The supreme religious leader of the Islamic Republic of Iran in 1979, now the religious and political leader of Iran for life.Well known for releasing a fatwa (a legal document issued by a Muslim cleric) calling for the death of Indian-British author Salman Rushdie for his book The Satanic Verses in 1989. No friend of Israel.  Recently stated "We however thank this new guy in the White House, since he largely did the job we had been trying to do in the past decades: to divulge the true face of the US. We had been working to show the world the depth of corruption in US government and ranks and files of the ruling elite; Trump did it in few days after coming to the White House." Represents 81 million people.
Angela Merkel: Chancellor of Germany, Age 53. Married divorced. No Children. University of Leipzig, B.S., 1978; German Academy of Sciences, Ph. D, 1986. Named Person of the Year by Time magazine 2015. Forbes named her as the "Most Powerful Woman in the World" in May, 2016. A former research scientist. The only leader in the history of G20, to have attended every meeting, since the first in 2008. The longest-serving incumbent head of government in the history of European Union, as of March 2014. Described as the "Liberal West's Last Defender." Honored with the Grand Cross Special Class of the Order of Merit of the Federal Republic of Germany, the highest class of the Order. Awarded with the President's Medal the highest civil medal given by the State of Israel, in the year 2014. Awarded the title Doctor Honoris Causa, by the Comenius University in Bratislava in 2014, the University of Bern in 2015 and the Ghent University and Katholieke Universiteit Leuven in the year 2017. Awarded the Presidential Medal of Freedom, the highest civilian award of the United States.Had "private and informal talks," with the 14th Dalai Lama in the Chancellery in Berlin in the year 2007, amid China's protests. Following this meeting, China cancelled any kind of separate talks with all the officials from Germany. Opened the doors to Syrian Refugees. Presidential Medal of Freedom, the highest civilian award of the United States. Represents 81 million people.
Francois Gerard Georges Hollande. Age 53. Married divorced. 4 children.  First Socialist president since Francois Mitterrand left office in 1995. Taught economics at the elite Institut d'Études Politiques de Paris, or Sciences Po.Receives 28.6% of the vote in France's presidential election in April 2012. Won in runoff election for the presidency of France by 51.62% of the vote. Enjoys a wide range of holiday residences. Commander-in-Chief of the French Armed Forces and may order the use of nuclear weapons. At the forefront of securing a global climate deal and after the Paris attacks he persuaded Europe and the US to step up the fight against Isis. One of the very last European leaders to believe in Europe. Represents 65 million.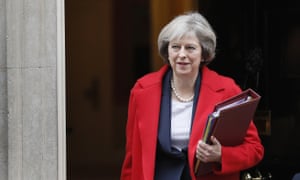 Theresa May:  Age 60. Married. No children. Incumbent Prime Minister of the United Kingdom. A graduate in Geography from Oxford University. Suffering with Type 1 diabetes and Brexit. Worked at the Bank of England. Head of the European Affairs Unit of the Association for Payment Clearing Services. The second longest-serving home secretary in the past 100 years. Fashion-conscious. Instinctively secretive and very rigid. Holds herself at one remove.. Her wider political appeal is, as yet, untested. Mrs May will not have to face a general election until May 2020 unless she decides to seek a fresh mandate – something she has seemingly ruled out but the folly of brexit ill see her overseeing the brake up of the UK.One does not know unless one is educated about or knows the culture. Represents 65 million people. 
Dilma Rousseff. (suspended) Age 70. Married,divorced twice. One child. Democratized Brazil's electricity sector through the "Luz Para Todos" (Light for All) program, which made electricity widely available, even in rural areas. Her chairmanship of the state oil company Petrobras and misuse of election funds, all of which she denies, soon plunged her presidency into crisis. Impeach. Petrobras are accused of illegally "diverting" billions from the company's accounts for their personal use or to pay off officials. Rousseff served as chair of Petrobras during many of the years when the alleged corruption took place. Did Represent 211 million people. 
Malcolm Turnbull. Age 63. Married Two children. The country's fourth Prime Minister since 2013. One of Australia's wealthiest and most prominent lawmakers. Prone to remind the people of his intelligence and their stupidity. A journalist, a barrister, a banker, a developer of shopping centres, a businessman, a politician, a Rhodes scholar, a student at Oxford. Represents 25 million people.
Muhammadu Buhari. Age 73. Married Divorced. 10 Children. A farmer, cattle rearer. Retired Major General in the Nigerian Army Latest in a family of 23 children. He contested four times (2003,2007,2011 and 2015) under the platform of CPC, ANPP and APC. The first man to overthrow (by the poll) a sitting Nigerian president. He was one of the two African "not in government " individuals invited to President Barack Obama's inauguration. Represent 175 million people.
Recep Tayyip Erdogan. Age 53. Married. 4 children. Semi-professional football player. Accused of autocratic tendencies, corruption and extravagance, including the 1,000 room-plus palace he built on publicly protected land. Erdogan has also been heavily criticized for failing to protect women's and human rights, curbing freedom of speech and attempting to curb Turkey's secular identity. Mayor of Istanbul. Co-founds the Islamist-rooted Justice and Development Party (AKP). Elected president during the first-ever direct elections. Recent attempted coup by a faction of the military squashed, at least 161 people are killed and 1,140 wounded. Says that women and men are not equal "because their nature is different. Wants to transfer power from parliament to the presidency. Represents 81 million people. 
Susuga Tuilaepa Sailele Malielegaoi  Age 63. Married has been in office for eighteen years and is the leader of the Human Rights Protection Party. Bachelor of Commerce and Master of Commerce degrees. He holds Chairman positions in many organisations and corporations in Samoa as well as in international organisations. Represents 195 thousand people. 
Considering there are 195 countries in the world, 6,909 distinct languages and  4,200 different religions, it's no wonder that the world is in a mess. 
Some behaviors may be the norm in one country but different in another.
What is accepted in one culture may be unacceptable or taboo in another.
It is essential to be aware of the cultural nuances. One does not know unless one is educated about or knows the culture
All existing human speech is one in the essential characteristics which we have to consider, even as humanity is one in its distinction from the lower animals; the differences are in nonessential.
If your actions inspire others to dream more, learn more, do more and become more, you are a leader."
<iframe src='//players.brightcove.net/2111767321001/default_default/index.html?videoId=4814799920001′ allowfullscreen frameborder=0>