Climate change is the ultimate global collective action problem, requiring cooperation from every government in the world.
It's over twenty years since the first treaty, signed at the 1992 Rio Earth Summit, when countries agreed to limit their emissions of greenhouse gases. 
Here is the reality:
We are the first generation to understand the consequences of a high carbon economy on the planet, on future prosperity and, in particular, on the most vulnerable around the world. Let us be the generation that stands up and takes the responsibility conveyed by that knowledge." Christiana Figueres, executive secretary, UN Framework Convention on Climate Change, May 2014.
So the question now is whether we will have the courage to act before it's too late. And how we answer will have a profound impact on the world that we leave behind not just to you, but to your children and to your grandchildren." US President Barack Obama, Georgetown Address, June 2013.
I was very struck by the fact that the impacts of climate change are undermining a whole range of human rights: rights to food, safe water and health and education. But it is also displacing people, which is very likely to cause not just human distress but potentially conflict. So for me it's a very, very serious issue of human rights." Mary Robinson, UN special envoy for climate change, 2013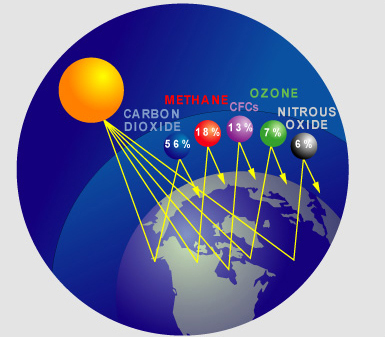 Climate change will amplify existing social, political and resource stresses, shifting the tipping point at which conflict ignites, rather than directly causing it. Climate change is likely to increase the frequency, scale and duration of humanitarian crises. It is also likely to change patterns of migration, making border security an ongoing concern, especially in the developed world." UK Ministry of Defence, Global strategic trends out to 2040.
We have just 5 months left until the Paris Summit. How likely is it that it will be meaningful and make a difference to climate.
What should be in it? 
A world Agreement; ( anything less is worthless.) 
The international agreement that has a clear legal basis that works for different national constitutions.  (All agreements are broken, so perhaps an agreement tied to World Trade/ and Arms deals might be enforceable.)
This agreement should be supported by a clear, shared accounting system and robust, transparent monitoring and reporting requirements.
It must be seen as fair for all. The agreement must allow for comparisons of national contributions, using appropriate indicators of national responsibilities and capabilities, to encourage ambition and ensure that climate action links with strategies for poverty alleviation and sustainable development.
The Agreement can not be seen as static. It should be for five-year cycle, with a ratchet mechanism over time built into the system and a clear, long-term goal.  Why? Because carbon targets will need to be revised in the light of emerging science. It should move towards a goal to phase out pollution from fossil fuels by 2050 and phase in clean energy technologies.
It will need financing to support actions on adaptation and mitigation.
The agreement should include commitments to scaled up public finance, to support adaptation and mitigation action, aligned with other public finance for development; and wider efforts should be made to secure private sector investment in the low-carbon economy.
Any new agreement covering forest protection, land use and agriculture should be properly financed, have clear rules for emissions accounting and involve local communities in decision-making. It should ensure better biodiversity, ecosystem protection and restoration, and include support for sustainable agriculture and increased climate resilience.
Here what at stake:
The uncompromising Math of Global Warming, Pollution will if we fail to act early will guarantee that we are leaving humanity with more dangerous climate change such as more frequent extreme weather, more droughts, heat waves, and floods.
Even in the face of planetary catastrophe, 195 governments in a room can be just incompetent. Amidst the thicket of complex policy talk, we need to define the red lines of the agreement and organise the press and politics around them.
Our top focus – a clear commitment to a world without carbon, powered by 100% clean energy.
That is what will put the fossil fuel industry on notice, and shift private investment massively into renewable energy. New power plants, buildings, city designs, and lifestyles are being formed as we speak. How these are built could lock us into decades of increasing climate pollution as many of these last for several decades at a minimum.
A prime example is in the electricity sector where the emissions of power plants that the International Energy Agency projects could be developed in the next two decades would be larger than the emissions of coal from the beginning of the industrial revolution and eat up a huge chunk of the amount of carbon that can be emitted by all sectors.
The current targets aren't deep enough to address climate change and most countries only made commitments through 2020. So there is a need to deepen and extend the emissions reduction commitments.
The scale of this crisis demands action that goes beyond consistently "kicking the can down the road". 
Once we have an agreement in hand then we can engage in serious ethical consideration over whether or not to act.
Will any of this happen?
Not a hope in a world that is driven by Capitalism.
The only way is as I have said in previous blogs is for Capitalism to contribute by placing a World Aid Commission of 0.05% on all High Frequency Trading , on all Foreign Exchange Transactions over $20,000, and on all Sovereign Wealth Funds Acquisitions.