( Six minute read)
When considering the future impact of technology on teaching and learning there is an element of crystal ball gazing so, I am sure that there will be many critics of this post.
We still have a long way to go, though, in terms of how we are taking advantage of technology within the classroom for education is actually a way for telling us how far we haven't come.
Albert Einstein famously asserted, "Imagination is more important than knowledge.
Up to now education it is too directed to earning a living rather than the values that allow us to live in the first place.
We live in a fully globalized world in which more people than ever are connected via the web. One of the significant results of this greater communication and access to advanced technology is the deluge of information we receive – news, entertainment, opinions, advertisements and so on but non of them will replace teachers.
Learning is a natural part of us and what defines us as a species.
As artificial intelligence and other technologies transform various professions, the most valued and secure jobs will be those that require complex social skills such as teaching.
They as the world we live in changes to embrace tech, will have to proactively manage how innovations unfold.
Why?
Because what we teach in our education system will be reshaped to keep up to date with the growing demands of the 21st century.
The problem is what to teach.
When it comes todays education we have intellectualized it too much, we have complicated and over tinkered with something that should be a beautiful part of our existence.
Putting back values in education.
The problems and question now concerning education are.
We are now outsource thinking and rely on supposedly smart tech to micromanage our daily lives for the sake of cheap convenience?
Are smartphones lowering our IQ?
Should creativity be the sole focus?
Is an emphasis on learning how to learn the key, or do children need to develop a vast general fund of information?
Is google responsible for dimming our ability to think for ourselves, making us dumber?
Is online learning the way forward or is the screen right in the palm of our hands—or the screen in front of our faces turning us into digital citizens?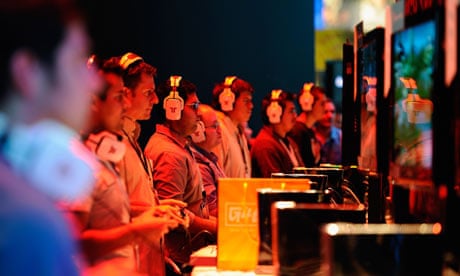 The over-reliance on technology for basic knowledge may be replacing humans' general fund of information.
The challenge we face worldwide is how teachers, parents, leadership, and communities will help learners design intelligently and innovate with compassion, to teach non-discrimination and respect for others.
To understand that prejudices can hinder the ability to think and live in peace.
To understand the challenges to the natural world and bio-diversity.
To become familiar with examining and understanding different points of view.
To handle social media which now dominates as a real-time feed for news, stories and world sentiment.
To understand sustainability when its comes to values.
In order for us to truly create and contribute to the world, we have to be able to connect countless dots, to cross-pollinate ideas from a wealth of disciplines, to combine and recombine these pieces. In essence, knowledge matters, as our brains will not develop ideas that will change—and improve—the world without an adequate general fund of information.
What is needed.
Free education to make educational background irrelevant with a year of citizen conscription without the smartphone, I pad or laptop, to teach respect and a understanding of what it means to be human, to stand on one's own feet.
Retrieval practice is one of the best methods to learn information. If you aren't trying to retrieve information to bring it to your thoughts—instead pulling out your phone—this may be problematic for not only a general fund of knowledge but also for the ability to initiate creative contemplations in the future.
Using search engines and voice-assistants for things we previously had to retrieve from our memories is continually affecting our kids (and us) in rather unforeseen ways.
The changes in lifestyle could be what's behind these lower IQs, perhaps its due to the way children are educated, the way they're brought up, and the things they spend time doing more and less (the types of play they engage in, ( whether they read books, and so on).
To thrive in the workplace of the future, skills such as creativity, collaboration, communication and problem-solving will become must-have competencies for future specialists as the market will see a huge increase in jobs requiring a set of skills incorporating virtual reality and multiple perspectives on mew platform that will give students an opportunity to learn how to negotiate issues and exchange ideas online.
Due to the need to give education more individual approach with students covering the material with study tools adapted to capabilities of a student online education will become more and more revealing in the cloud as more ubiquitous connectivity drives a significant increase in the blending of informal and formal learning.
In the end it will not be the device that will make the learner smarter, it will be the teacher.
All human comments appreciated. All like clicks and abuse chucked in the bin.
Contact: bobdillon33@gmail.com.