(Ten-minute read)
Why? 
Because it is still trying to get over the Empire days that have left it with an ingrained class system of haves and have-nots.
This Ingraining is in its education system to slavery in materialistic capitalism, which is now run by Social media platforms with unregulated untransparent algorithms. (A problem facing most of the developed world)   
The United States was built on a system of racial classification.
England was built on the back of slavery and sugar.
They both bought manual laborers to enrich a few.  
(As many as 10.7 million slaves are thought to have been shipped to the Americas between 1800 and 1867. All but a few people were chattel slaves, which meant that their children and grandchildren were also slaves. Through the 19th century, slaves were overworked, tortured, and not given the same rights as other people.) 
England now has all the INGREDIENTS to brake up, Sleepwalking into oblivion, it's people need to wake up before it is too late.
Ordinary citizens seem to understand that we are experiencing a revolutionary moment in the world with Technology, Climate Change, and Mass migration, not to mention sustainability, and future pandemics. 
The range of possibilities is very broad, and the eventual outcome is thus highly uncertain.
 If you look beneath the surface of England what do you see?
This is a country that voted on the back of lies to leave the largest trading block the EU, that now has an economy rapidly descending into a recession, a pandemic that cost billions, surging energy costs, rampaging inflation, spending 205 billion on Trident and 45 billion on a high-speed rail, with over 3 million people using food banks, 12,000 charity shops with approximately 170 thousand registered charities raising around £300m a year. 
With a Prime Mister that cannot be trusted. It's no wonder that Scotland and Northern Ireland will soon be holding referendums for independence.
With over 53 million inhabitants, in a moral panic about immigrants and refugees, it needs to build 340,000 homes per year until 2031. The British royals own almost 247,000 acres of land in England, living in 26 different buildings throughout the United Kingdom home over the years possesses an estimated $28 billion in assets, and according to independent reports that the U.K.'s offshore wind farms belong to the crown as well.
A murder a day, with one in seven businesses teetering on the brink of collapse, ruled by a  parliament now only a 'dignified' part of the Royal constitution – an obedient (and expensive) rubber-stamp to the all-powerful executive with an antiquated party structure that prevents the popular will from finding proper expression.
These National parties once had some roots in the past, but these alliances are entirely dictated by party leaders' self-interest, continuing to issue edicts as if they were still relevant.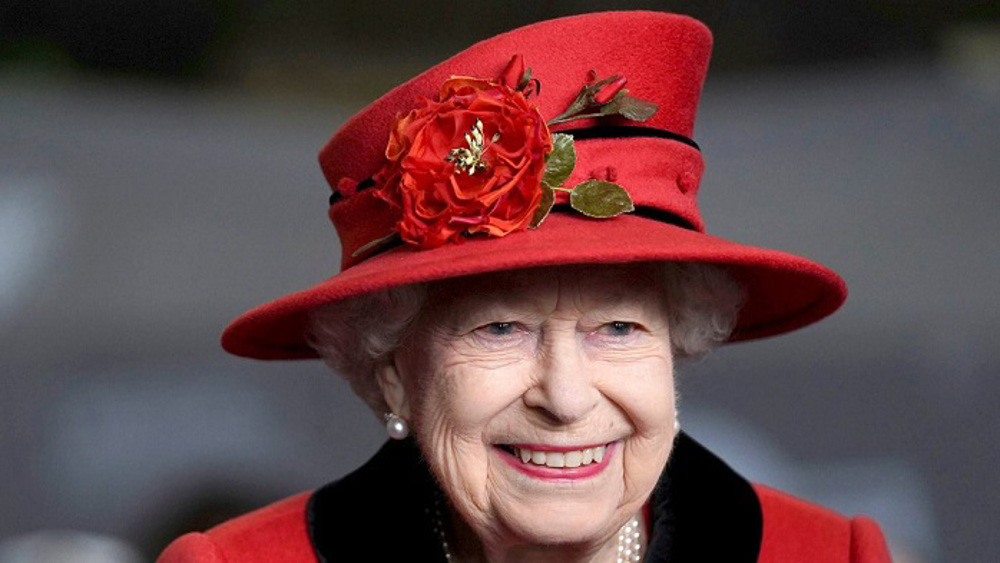 No one seems quite sure how much all the diamond jubilee celebrations 
cost – nor who will eventually have to foot the bill. The extra bank holiday
could cost Britain's ailing economy £1.2bn.
There are 29.7m taxpayers in the UK paying £11.24 per taxpayer for a Queen.
 Queen Elizabeth II's Platinum Jubilee next year is expected to cost between
£10 Million and £15 Million. 
Remember Quantitive easing: 
The Bank of England….. printing free money out of nothing and lending it to the government with huge interest, while they, in turn, tax too high heaven to pay back the interest in government bonds…..which then, in turn, need to borrow more.
 It has a national debt amounting to £2.59 trillion increasing to over £5,000 per second, equating to 108% of national output (GDP).
This led to a drop in tax revenue and an increase in cyclical spending (for example on unemployment benefits).
At the same time, the government introduced a range of coronavirus support measures. Amongst others, these included its high profile furlough or job retention scheme whereby it covered 80% of the salaries of eligible employees; a prolonged period of business rates relief; a reduction in VAT for the hospitality sector; a stamp duty holiday; a weekly uplift in the rate of Universal credit; a £500 per person working tax credit payment; and its 'Eat out to help out scheme'.
In 2019, private debt in the United Kingdom was recorded as being 190% of GDP, twice that of public sector debt.
According to the Treasury's 2019/20 Debt Management Report, as of September 2018, 32% of government gilts were owned by UK Pension and Insurance companies, 28% were owned by foreign investors, and 24% of the national debt was owned by the government itself through the Bank of England's Asset Purchase Facility referenced above.
In 2011/12, the sums being spent on debt repayment (£48.2 billion) were very similar to what the government was spending on schools (£51.1 billion), four times greater than what was being spent on transport, and 30% more than what was being spent on defense.
At its most extreme, it is suggested that this might lead to some kind of sovereign debt crisis.
A Sovereign debt crisis has the potential to have devastating effects on both social inclusion and people's wider standards of living. After Greece suffered a sovereign debt crisis in 2009, figures from the World Bank show that GDP per head, for people in Greece, fell dramatically from $29,711 in 2009 to $18,168 in 2015.
This begs the question – is England's debt just too big to handle?
£
5,803 every
second. That's
74,720 £
per taxpayer
Or
£
35,793
per citizen.
UK Government and The Bank of England continue to 'print money to pay for the debt – this makes everything continually more expensive (inflation), or
UK Government refuses to pay their interest payments or repay the debt they owe – resulting in a catastrophic economic recession.
Cristiano Ronaldo (Centre-Forward) with an Annual Gross Salary of £26,800,000, or £515,385 per week equating to 54 million for his two years contract.  On average Premier League clubs spend around £55,000 a week per player not to mention Football managers who also reap financial rewards. Add it all up and you see the cost of a goal.
Cristiano Ronaldo (Centre-Forward) with an Annual Gross Salary of £26,800,000, or £515,385 per week equating to 54 million for his two years contract.  On average Premier League clubs spend around £55,000 a week per player not to mention Football managers who also reap financial rewards. Add it all up and you see the cost of a goal.
Britain finished Tokyo 2020 with 65 medals, a funding amount: of £12,084,436.
                                        ——————
To reform its parliament.
On the death of Queen Elizabeth II (which is highly likely in the near future) I would reform the parliament by removing the monarchy from the realms of power to a cultural tourist attraction by replacing it with a written constitution, which would elevate its citizens from subject surfs to people with a genuine voice – from my government to our government.   
I would introduce citizens' assemblies with proportional representation, while reducing the House of Commons, from 650 seats to 300. The entire Westminster operates on them and us basis, costing billions in taxpayers' money.   
I would get rid of its gutter press. Ban Porn. Restrict trial by Television. Remove all TV advertising that promotes unhealthy consumption and make University education free.   
I would encourage Scotland independent with a deal on cheap oil and Wales and give back Northern Ireland over a twenty-five-year period.
If I were to do anything to change the direction in England today.
I would reintroduce a year of NATIONAL SERVICE (WITHOUT THE SMARTPHONE) TO TEACH VALUES, RESPECT, AND DISCIPLINE WORTHWHILE HAVING. 
By the way, Equiano was born in Nigeria and was brought to England as an enslaved child. He was bought by Lieutenant Michael Pascal. Equiano learned how to be a seaman so that he could fight in the Seven Years' War. When there was no more hostility, he bought his freedom for $40 from a Pennsylvanian. 
 This disgusting time still has an effect on our lives today.
Unfortunately, England cannot buy its freedom by leveling up or down. 
All human comments are appreciated. All like clicks and abuse chucked in the bin.