(Four-minute read)
We are all guilty of hypocrisy in our lives and will continue to be, but there is no excuse for practising it on a historical scale.
A 'wet' and overprice country situated on an island in North-Western Europe that was for over forty years a superficial member of the EU will now be eternally sorry about Brexit. (A word they invented, then voted for in the same way that one might knock over a milk bottle.)
"Mad dog and English men come out in the noonday sun" so today the 31 January 2020 at 23:00 GMT can only be described as one of those national "whoops" moments, so ironic and so painfully British.
The Bulldog runs with its tail between its legs.
Perhaps the only uniting element in the UK is the weather, useful only in that it influences every daily decision and can be blamed for just about everything, even 1066.
(Since most of them – the British – are foreign, particularly the aristocrats, many of whom owe their lands and titles to the events of 1066, the date at which foreignness began in Britain.)
If the British seems complex it's because they don't know each other too well. Things take a lot of time to be understood and actioned, upon, sometimes, decades.
Culturally diverse, great inventors, a nation is deeply divided, by region, country and class unless it is threatened (Ironically, the British love the nations that they invaded, particularly those that retain the Queen's head on their stamps) are now after two world wars to create peace in Europe and the world turning their backs to return to 800-year-old book of democracy the Magna Carta which was recently saved by two Americans.
From the "Sunshine Empire to Shrinking Nation" a disunited kingdom, then, can seem a little obtuse with their national identity now on a weak wicket.
In a world that must come together to tackle its problems, its departure from the European Union can only be described as pathic.
In a world that is not immunity to external factors, that is "Paradoxical and contradictory" a stiff upper lip has no place nor does tea and crumpets with an American comes first.
In a country that invented the national lottery, enabling poor people (those who buy lottery tickets) to fund sportspeople where someone says and what he or she actually means is often the complete opposite or very difficult to decipher.
We can only hope that the 71% of 18-24-year-olds who voted to stay in the EU come of age to engage and actively reform the EU.
To realize that a Nigel Farage waving a tiny Union Jack plastic flag is all the man ever was.
He couldn't quite make it to the end of the EU parliament's debate on the EU withdrawal agreement. "There is a battle going on, in the west and elsewhere. It is globalism against populism. And you may loathe populism, but I'll tell you a funny thing, it's becoming very popular" he told them.
"Many people will argue that it is time to accept Brexit.
I disagree: now is the time, to tell the truth about it and populism which has short-term gratification at its heart.
As Remainers, we have an obligation not to fear the future, but to shape it.
The EU is a project that not only brings prosperity but also brings unity and peace through collaboration and intercultural dialogue. It has given us a common inheritance and common purpose and established a reciprocal obligation between all of its citizens.
It is a united Europe built upon, not only an economic market but also on shared ideals; a political space in which to strive for social and economic justice.
The EU will continue to be that beacon, even after the UK has left it.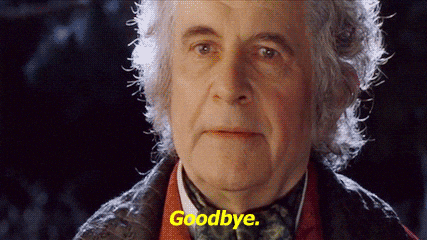 "A politician thinks of the next election. A Statesman of the next generations." Micheal Collins.
Unfortunately, the world is lacking Statesmanship.
Being fond of their myths British roots now belong to only monarchy and nowhere for themselves.
It is not the leaving or joining of anything that we need, it is regulation of who owns us- AI algorithms or us.
Footnote: Negotiations on a trade deal were helped inversely last night with a BBC program called Travels in Euroland with Ed Balls, a former cabinet minister, highlighting the Right-wing parties in Europe.
All human comments appreciated. All like clicks chucked in the bin.