(Twenty-minute read)
However Democratic legitimacy goes hand in hand with the rules of law.
When rules are broken in an election, or referendum defending the result of what went wrong isn't defending democracy it is subverting it.
If one looks at the in and out campaigns the result doesn't have democratic legitimacy because the leave vote won on lies and promises.
There is nothing wrong or illegitimate about voters choosing an option even if it is now widely seen as against their self-interests and generally accepted now (on reflection) is detrimental on many fronts.
It is pathetic to watch a nation ruin what is left of its world influence by insisting that its people spoke or for that matter to think it is the best for England is not the point.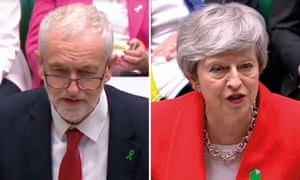 The European elections are not offering the English public a second chance to fix the first result but an opportunity for the winning campaign to win by the rules rather than by breaking them.
The leader of the New Brexit party doesn't want Brexit.
He like is tutor MR DUMP is using Brexit as a vehicle to benefit his own pockets.
To counter Farage, more needs to be done.
Picking him apart on political shows don't work because it's just the establishment – aimless with everything subject to Populism interpretation through the lens of the media.
So what is hidden behind the smile?
Nigel Farage dominated the UK Independence Party for 20 years and served as its leader twice while campaigning for Britain to leave the EU. Since then Ukip has been in almost perpetual chaos, with four leaders in two years.
He is MEP, 54, born in Kent on April 3, 1964. Dad-of-four married a German-born Kirsten Mehr in 1999 after his divorce from his first wife Gráinne Hayes.
He was educated at Dulwich College, a public school in South London.
His father Guy, a stockbroker, was reportedly an alcoholic who left the family home when Nigel was five.
Nigel did not go to university, instead, going to work in the City trading commodities at the London Metal Exchange.
His City career lasted more than 20 years, even after he was elected to the European Parliament.
His salary as an MEP is €8,484 a month or €101,808 a year – around £89,934 at current exchange rates.
He also gets office allowances of around £46,000 a year.
Mr Farage used to employ his wife Kirsten as a secretary on £27,000 a year until MEPs were banned from paying family members.
He is lavishly funded by Arron Banks. Banks is under investigation by the National Crime Agency over allegations of criminal offences by him and his unofficial leave campaign in the EU referendum.
The insurance tycoon providing him with a furnished Chelsea home, a car and driver, security guards and money to promote him in America.
Besides Brexit, what does Farage defend?
Nothing else.
Like all populists, he is dangerous because he wants to create demands that cannot be met and you can be sure that he will disappear as quickly as he appeared once Britain is out of the Union.
Farage has made it clear that power in Westminster does not interest him.
Nigel Farage himself has made millions.
He did this by saying that the Remainders had won, conceding defeat on the evening of June 23rd, whilst being fully aware that it was far more likely that the Leave campaign had won.
He could have known this through a raft of private exit polls procured by hedge funds that showed the true state of affairs. As a result, the pound sterling was shorted at $1.50, knowing that it would likely drop to just $1.32 overnight.
So how did a stockbroker's son become a mouthpiece for the disaffected working class?
Wake up Britain. Have a look at the state of the world around you. The Nigel Farage's  – Jeremy Hosking – Jacob Rees- Moggs of this world all have hedge funds. They are pulling the wool over your eyes.
Indeed you should all be protesting that your parliament is no longer functioning or currently able to deliver any form of representative democracy and it will remain so after the leaving unless it drags itself or it is dragged into the modern age to represent its citizens, not GDP.
Maybe if England had sent constructive reformist's instead of men like Farage it would have all been solved by now.
If the European Union is looking at future its difficulties are indeed in need reform but god only knows what the results will be for an unattached England.
A no deal could be the beginning of something better. Imagine that.
Hopefully, my English friends you will see sense and NOT put your mark at the Brexit Party.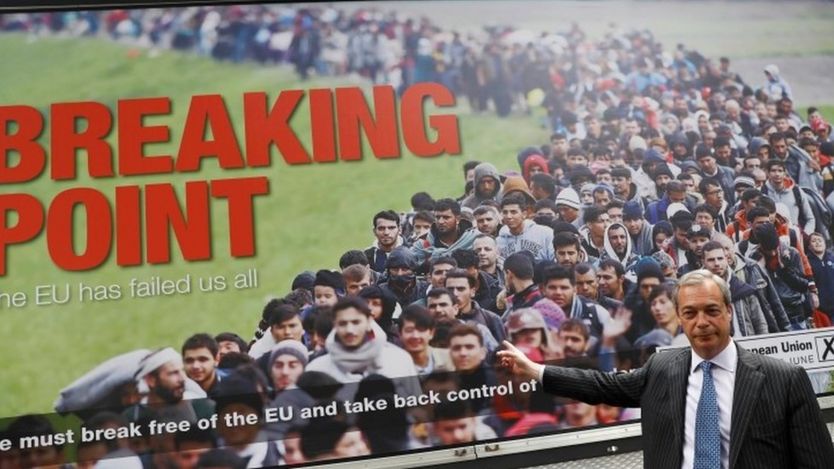 The fact that the above picture became a defining issue in the leave campaign was in no small measure down to him.
The Fact that Farage has said that the Brexit party is predominantly financed by the £25 fees of its 100,000-plus paying supporters – it has no members. The Brexit party has reportedly raised more than £2m in donations, but its leader, Nigel Farage, had refused to reveal the identities of the major donors.
All our societies in the world are at a crossroads and faces two different and distinct futures: one which is open and one which is closed.
A closed future is one where knowledge is exclusively owned and controlled, leading to greater inequality.
Already, large unaccountable technology companies have monopolised the digital age, and an unsustainable concentration of wealth and power has led to stunted growth and lost opportunities.
We have already started on the path towards a closed society, and without urgent action, we will find ourselves in a world of extraordinary and growing concentrations in power and wealth, with innovation held back and distorted by monopolies, essential medicines affordable only to the rich, and freedoms threatened by manipulation, exclusion and exploitation.
Nobody under 50 will remember the convolutions surrounding British entry to the European Union.  But everybody today will remember how it left. Leg before wicket.
All human comments appreciated. All like clicks and abuse chucked in the bin.