Where does all our tax go?
There is plenty of talk about ways to increase income, reduce illiteracy and ill-health, and empower women.
The increased attention given to these issues and pledges of additional financial assistance by world leaders are not matched by new and effective national initiatives that can significantly reduce poverty..
There are more poor people in the world today than a quarter century ago. Nearly half the world's population, over three billion people, lives in poverty.
We know that not all of us cam be rich, but all of us could be giving dignity to living.
On their own, policies and laws are seldom sufficient to achieve tangible social change. The underlying challenge is often the
existence of enduring social and cultural norms that create relations of power and disadvantage between different social groups based on gender, class, disability, age, caste or ethnicity.
Empowerment to dignity needs to be driven by local context, culture and history.
Almost as important as what governments can do, is what they should avoid doing. In the complex, fragile construction of excluded people's power 'within', 'with' and 'to', the first priority should be for governments to avoid becoming part of the problem.
Governments should avoid the temptation to try and identify some form of 'best practice' that can be imported and 'rolled out' wholesale, they need to remain receptive to new ideas – models promoted by organised social actors for innovative policies and approaches that might better meet their needs.
An empowerment approach is both an end in itself, and a means to eradicate poverty and exclusion in their broader (multidimensional) sense.
So we need local initiatives, that have teeth.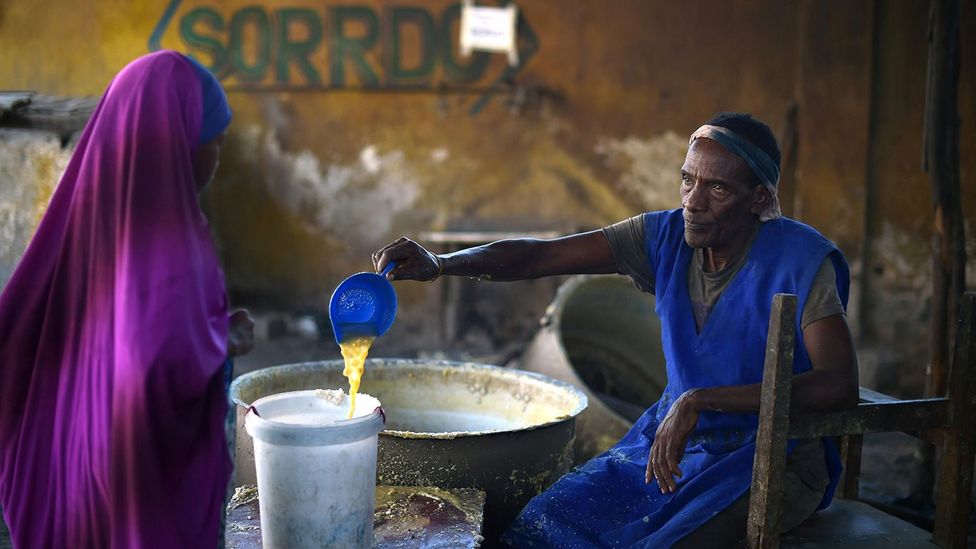 How is our hard earned taxes distributed and spent.
Of course under various states of tax laws, there is a limited amount of tax revenue to go around at any one time.
Basic math, right?
Up to now governments have taken taxpayers' money with no explanation of what that means to each individual taxpayer. As a result, we have forced people to question not how their tax is actually spent but how they believe it has been spent.
Armed with a tax statement, taxpayers SHOULD have a precise and accurate understanding of how their tax pounds are really spent.
Without taxes, governments would need to be accountable to its constituency.
Of course there are far more important things that we should change about how expenditure is revealed to taxpayers.
( Like tax rate that produces maximum growth in the economy is not the same as the rate that produces maximum revenue.)
.A country is wealthy if it has better resources and over time, more growth will result in more revenue.
So what is real wealth?
Land – All natural resources; including water, mines, minerals, oil etc.
—–
Without these resources, the economy cannot produce anything. They can be exchanged with each other. However, that can happen only if you can sell something that another person wants to buy, and in return wants to sell exactly what you wanted to buy. This is called barter system.
The real difficulty is in valuing the resources. Hence, we created "money"
Money however only represents the wealth; money is not wealth in itself.  Merely printing more money will not give you real wealth. You see, when we realise that money is a symbol of whatever wealth is there in the system, we should understand that the only way we could create more money is if we create more wealth.
How can we create more wealth?
More wealth can be created by production.  But wealth can be destroyed or eroded. Wealth is not permanent. You cannot print more money without creating wealth.
The question then is: Can we print money without creating wealth?
Theoretically, yes. Well even practically this happens. So yes we can print.
The real issue here is not whether we can do it, the real issue is: should we?
Thinking that giving more money will make poor people eligible to buy the products?
What a shame that now the products have become costly, and we are back to square one.
We didn't really help them, did we?
You see, when you print more money without any actual economic value addition, there are essentially more people buying the same number of products. Therefore the prices of those products will rise.  Inflation.
---
As I have said, not all can be wealthy and there are too many impediments to poverty reduction.
If poverty alleviation were a matter of lending, the world could eradicate poverty easily. Handouts will not solve poverty, so we must embrace this reality.
 The only solution is to provide resources. What are these resources?
Education.
Employment.
Skill development.
Investments.
Governance. (law & order)
This is what will alleviate general poverty. Nothing else will.
—————
Governments are inefficient, but no big society has functioned well without one.
Even as technology and communication mean more ways for citizens to make their voices heard, democratic participation remains largely limited to casting a vote between parties once every few years. If governments do not change with the times, they become less and less capable of addressing people's needs, and citizens grow more dissatisfied and disenfranchised.
Elections-based political systems already operate with short-term mentalities, with officials often thinking only a few years ahead.
Now, as societies around the world have become more complex, diverse, demanding and connected, governments have become even more incentivised to implement superficial patchwork fixes. Most years, it doesn't take in enough money to pay for all of this so it borrows more, thus increasing the national debt with each tax cut stubbornly refused to pay for itself.
A single simple GDP graph can capture tax policy, is completely ludicrous.
If you think about it, this cannot continue forever. Sooner or later we need to pay higher taxes, cut benefits to citizens, or go bankrupt.
And then there's the big complication: Our tax laws have a variety of rates and deductions.
1. Payment of Interest:
The Central government spends the lion's share of its total expenditure towards payment of interest every year. When the government takes a loan, it has to pay interest on such credit.
2. Defence Allocation:
Your money also helps pay for the country's defence and security-related expenditure.
3. Government and Welfare Schemes:
Government spending kind of is split between for all intents and purposes several schemes, generally such as healthcare, education, fairly social security, and others.
4. Subsidies:
 Fertilizers, train tickets, LPG, metro rail fares.
5. Pension:
Pensions are another major expense.
6. Central government gives few percentage in the form of grants to county counsels for emergency management and development
None of the above address poverty DIRECTLY TO a local level.
———
Championing dignity as an essential part of reform.
Some human rights are instantly familiar to people: the right to freedom of expression; the right to life; the right to a fair trial; and freedom from slavery .It is important to understand that human rights, far from being an abstract concept, have a real and tangible impact on the lives of everyone. Human rights are about living in a country where the state looks after people that are struggling.
Living with dignity shouldn't be too much to ask of a countries government.
The first attitude that we should have when we contemplate our dignity is respect, and rejection of anything that turns human beings into a means to an end, not an end in and of themselves. We cannot treat any human being as an object, a "thing," a means to achieve our personal goals.
Every human being has equal intrinsic dignity and value, due to their basic condition of being human.
Human beings, have unlimited value, because as individuals with a unique identity, capable of knowing and choosing, they are unique and irreplaceable. "Treat others as you would have them treat you."
This idea isn't unique to Christians; it is common in many religions and cultures.
Any westerner country that has people sleeping on the street, relying on food banks to eat, is a glaring display to all that makes a country a woeful failure to server the dignity of its people. Thus the overreliance on charities highlights a huge structural flaw in the system. There are currently more food banks than McDonald's in the UK, almost at a 2:1 ratio."
One of the most attractive characteristics of big projects is the contribution they can make to high-level economic objectives. This includes boosting productivity, restructuring the economy and regeneration but they do not impart self dignity.
The solution is to restore dignity, by restoring purchasing power, not by handouts, but by paying for involvement in local projects.
Here are a few sustainable suggestions that will not cost the earth but reduces the cost to benefit all involved.
Community; Pay-as-you-go solar power units will cut  tonnes of carbon emissions.
Grow your own: Filling in unkempt lots or small patches of untendered land with plants, fruit trees and flowers.
Improve: Access to rehabilitation services for children with difficulties by connecting their parents with individuals, groups and communities that can offer them support.
Set up a local: Telemedicine platform that connects patients and frontline health workers with doctors.
Convert: Front house gardens in cities to allows water to naturally percolate into the ground – Storm water gardens.
Bring back: The mobile free library. 
Turn:  Unused parking and abandoned lots into community gardens and parks.
Medical: Skills training.
Forest and River: Conservation.
Waste: Management service's.
Desolator's: Solar-powered water purification systems>
Encourage:  Riding a bike.
Government Small Grants Program: Clearly, climate change and environmental degradation can´t be tackled by a single community.  50,000 directly to local communities, community-based organizations and other non-governmental groups investing in projects related to healing our planet.
Just think about it – if we all did one small thing, even if it was only now and then, imagine the impact we could have on the world!
The years to 2030 will be a time of rapid and unpredictable change, and we do not know how these complex realities will play out
All human comments appreciated. All like clicks and abuse chucked in the bin.
Contact: bobdillon33@gmail.com