( Five minute read)
During natural disasters—like hurricanes, floods, and earthquakes—people have to make choices quickly.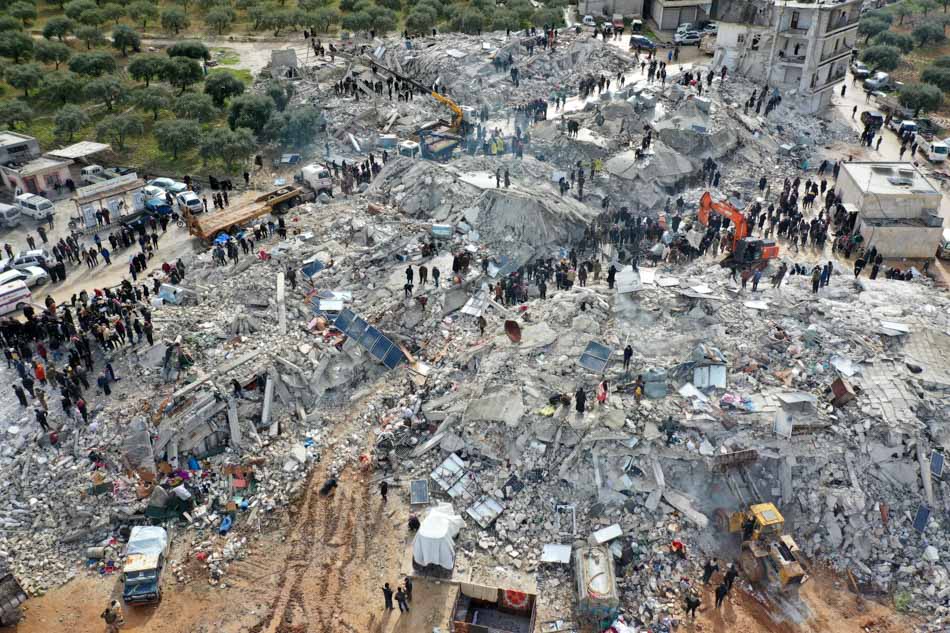 Who are you? Who are we?
Who gives a fuck – Turkish or Syrian, we all the same.
In times of crisis, these are life and death questions.
The image of the selfish, panicky or regressively savage human being in times of disaster has little truth to it.
But what you believe shapes how you act.
When all the ordinary divides and patterns are shattered, people step up—not all, but the great preponderance—to become their brothers' keepers.
Beliefs and attitudes that are widely shared among members of a society's affect the way that society defines its universe of obligation.
For instance, throughout history, beliefs and attitudes about religion, gender, and race have helped to determine which people a society protects and which people it does not.
In this world of graphic communication our sense of empathy diminishes as we move outward from the members of our family to our neighbours, our society, and the world. Traditionally, our sense of involvement with the fate of others has been in inverse proportion to the distance separating us and them.
Of course, we have to respond to our immediate family, but, once they're O.K., we need to expand the circle. A larger sense of family is a radical idea, but we get into trouble as a society when we don't see that we're in the same boat.
What factors influence the way a society defines its universe of obligation? In what ways might a nation or community signal who is part of its universe of obligation and who is not?
In the 1800s, sociologist William Graham Sumner wrote, "Every man and woman in society has one big duty. That is, to take care of his or her own self." Do you agree with Sumner? Why or why not? Is it wrong to prioritize caring for those closest to you over others? How does Sumner's suggestion about how we define our universe of obligation differ from Chuck Collins's view?
What can natural disasters reveal about the human potential for good or about people's capacity to help one another? Why might natural disasters reveal different aspects of human behaviour than those that often follow other kinds of crises, like outbreaks of mass violence or genocide?
What is the "great contemporary task of being human"? What would it look like to achieve it?"
Human beings are a community.
But when we look closer, we see that the "disaster capitalist" isn't the only character to emerge out of crisis situations.
In these tumultuous times it is crucial that we remember disaster capitalism is only part of the story. There is another story taking place; one based on altruism, solidarity, and social responsibility — and when we look closely, we can see it happening all around us. This is the story of disaster collectivism.
We see these explosions of generosity quite often. This kind of human kindness — often hemmed in by the myth of homo economic us perpetuated by mainstream institutions — is bursting at the seams, just waiting for a chance to emerge.
Could it be that the collapse of normality that arises during and after calamity awakens something deep within us? Perhaps these moments open up a space, however briefly, for new forms of civic engagement and public life. But when it comes to the every day grind, those chances seem few and far between.
In the face of inadequate government response, everyday people came together to take care of each other's needs.
You do not need face recognition to identify a child a dead body.
With an uncertain future ahead marked by deepening divisions and climate change, the many examples of collective relief and recovery efforts can serve as a blueprint for how to move forward and rebuild with a radical resilience. They can also provide a glimpse of another world, one marked by empowered communities filled with more connection, purpose, and meaning.
OUR COUNTRIES AND GOVERMENTS SPEND TRILLIONS OR ARMS, AND OTHER WORTHLESS PROJECTS TO RETAIN POWER. OUR WORLD AID ORGANISATIONS MAKE APPEALS. BY THE TIME THEY RESPOND THE DIASTER HAS TURNED INTO A LIVE OR LET DIE CRISES.
I SAY BOMB WITH AID TALK AFTER.  THERE GO I BUT FOR THE GRACE OF HUMANITY.
All human comments appreciate. All like clicks and abuse chucked in the bin.
Contact: You can e mail me at bobdillon33@gmail.com