( Four minute read)
ONCE MORE ITS A JOKE.
Carbon budgets and climate catastrophe will not wait for the 2050 'net-zero' goals of governments around the world because climate does not warm in a gradual and linear fashion, but with tripping feedback loops that will lead to rapidly escalating effects. There can be no more hiding, and no more denying.
Cop 27 concluded with a historic decision to establish and operationalize a loss and damage fund.
Now comes the difficult part – the fund must be set up, and filled with cash. There is no agreement yet on how the finance should be provided and where it should come from.
In fact, the agreement that emerged from Sharm el-Sheikh barely improved on the Glasgow Climate Pact.
More than 100 Heads of State and Governments, over 35,000 participants took twelve  days to produce a ten paged Sharm el-Sheikh Implementation Plan document full of – Encourages, Recognizes, Invites, Notes, Highlights,  Calls on, Urges ,Expresses serious concern,  Affirms , Welcomes the establishment, with no actually plan to solve the problem of global warming, rather than just paying for the destruction caused by it.
The demands for climate reparations from wealthy countries are so absurd, so unscientific, and so offensive to natural justice that it is difficult to know where the criticism should begin.
First, the claims are rooted in indignation rather than science.
Developing countries have been seeking financial assistance for loss and damage – money needed to rescue and rebuild the physical and social infrastructure of countries devastated by extreme weather – for nearly three decades.
Secondly of the $100bn a year rich countries promised they would receive from 2020 – a promise still not fulfilled – only about $20bn goes to adaptation.
Finally achieving agreement on a fund is a major milestone. Now comes the difficult part – the fund must be set up, and filled with cash. There is no agreement yet on how the finance should be provided and where it should come from.
Reform of the kind widely discussed at Cop27 could involve a recapitalisation of the development banks to allow them to provide far more assistance to the developing world.
Nicholas Stern, a climate economist and peer, has calculated the developing world will need $2.4tn (£2tn) a year from 2030. But this is only about 5% more than the investment they would require anyway, much of which would go into high-carbon infrastructure. The World Bank could provide about half of those funds, he estimates.
On the mean time the effects of human-caused global warming are happening now, are irreversible for people alive today, and will worsen as long as humans add greenhouse gases to the atmosphere.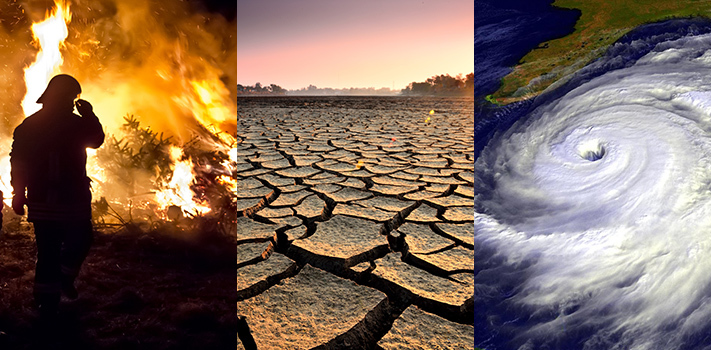 Heat-trapping greenhouse gases are already having widespread effects on the environment: glaciers and ice sheets are shrinking, river and lake ice is breaking up earlier, plant and animal geographic ranges are shifting, and plants and trees are blooming sooner.
Increasing magnitudes of warming increase the likelihood of severe, pervasive, and irreversible impacts.
With such a huge crisis facing the entire planet, the international response should be swift and decisive. Yet progress by world governments has been achingly slow. Many commitments to reduce carbon emissions have been set, but few are binding and targets are often missed.
We all know what is needed – instead of leprechauns  pots of gold at the end of the rainbow  Keep fossil fuels in the ground. Invest in renewable energy. Switch to sustainable transport. Improve farming. Restore nature. Protect forests. Protect the oceans. Reduce how much people consume. Reduce plastic.
All human comments appreciated. All like clicks and abuse chucked in the bin.
Contact : bobdillon33@gamil.com