(Nine-minute read) 

Carbon Dioxide emissions are at a higher level in the atmosphere than at any point in the last 4m years AND THE MESSAGE COULD NOT BE CLEARER.
LEADERS MUST ACT NOW OR GO DOWN IN HISTORY AS THE ONES WHO THREW AWAY OUR LAST-DITCH CHANCE.

If they fail to act the future will be changed beyond anything that the coronavirus pandemic has brought about.

So far what we see from world leaders are hot air promises that are totally inadequate and worthless without the trillions in investment and you can rest assured as the world returns to economic growth it will by using fossil fuels.
90% of the emissions will be in the next few decades, will come from emerging economies.
So let's look at Cop26 or as I like to call it Cop-out 26.
Further change is now inevitable.

"Securing a brighter future for our children and future generations requires countries to take urgent action at home and abroad to turn the tide on climate change. It is with ambition, courage, and collaboration as we approach the crucial COP26 summit in the UK that we can seize this moment together, so we can recover cleaner, rebuild greener and restore our planet."

PRIME MINISTER OF THE UNITED KINGDOM.
If you believe this just look at his country which is hosting the Cob Out / Cop 26 summit. It has cut its aid to the poorest countries, the only country to do so. 
It is the decisions we make today that really matter. 
Right now our species is undermining and destabilizing the very foundations that are necessary for life on earth to thrive.

We have a once-in-a-generation opportunity to reconcile our economies with the natural world yet none of this will be enough.
What we say yes to. What we say no to and where we choose to invest our human and financial capital right now and not in years to come.

We know that the most vulnerable are at the greatest risk from climate change and that they have done the least to cause it. Action to address this and build resilience is needed now before more people lose their lives or livelihoods.
TO ACHIEVE ANY CLIMATE GOALS, EVERY COMPANY, EVERY FINANCIAL FIRM, EVERY BANK, INSURER, AND INVESTOR WILL NEED TO CHANGE. 
What are we talking about?  
At 2 degrees of global warming, there would be widespread and severe impacts on people and nature. A third of the world's population would be regularly exposed
to severe heat, leading to health problems and more heat-related deaths.
At 1.5°C, the impacts would be serious, but less severe.
Now with three more months to go until COP26 we will see a lot of Hot Air
This decade is decisive. 
We need to turn ambition into actions of mitigation, adaptation, loss and damage, finance, and implementation.
Why?

Because the climate crisis has become critical.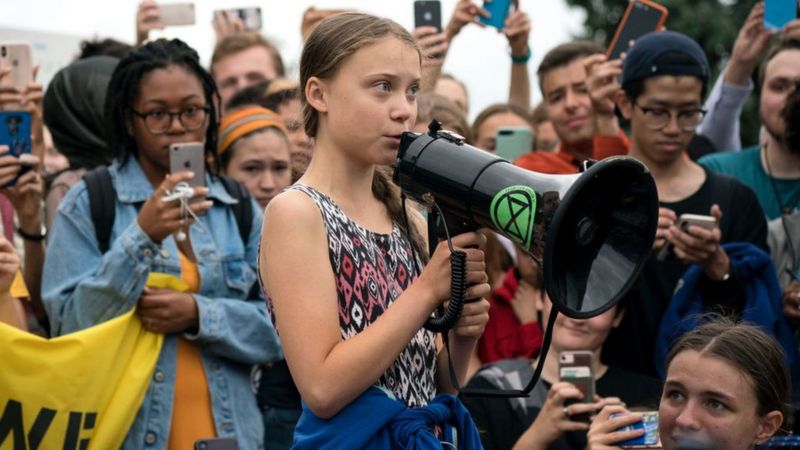 When you read stories about fires in the Amazon and Australia, ice melting in the Antarctic and Arctic, sea temperatures rising, and plastic destroying wildlife in the oceans, the scale of the problem can sometimes make the idea of dealing with it feel hopeless.
There is a general feeling that the future is so uncertain and it's extremely hard to live with.
Unfortunately, most people although aware of the concept of Climate Change are in denial about the catastrophic reality. The issue is not about climate science but about everything else.
The world does not move together. It never has.
A 1.5%c  goal is a political choice, not a scientific discovery. 
Unless there is a political, economic, social-cultural, and moral makeover of the human world, only a bottom-up social mass movement will bring needed changes.
So what is COP26 all about?
One of the hardest facts to grasp about climate change is this: 
No matter what we do it's almost certain to get worse.  Any action we take now is going to take decades to have any effect.
Why?
This is not the hottest summer on record it is going to be the coldest as the global average temperatures are projected to keep rising.
Unlike the current Covid pandemic there is no flatting the curve OF CLIMATE CHANGE  any time soon. 
The shock factor of this week's UN IPCC report is already wearing off. 
The population is just one of many issues in the global discussion about climate change, but it is going to become a major problem.
Population issues certainly are an important dimension of how society will unfold, how society will be able to cope with this crisis over the course of this century.
With half of American's have to migrate and god forbid China the world's most populous country ( the largest emitter of carbon) has to do also.
There's no one thing that's going to do it.
All human comments are appreciated. All like clicks and abuse chucked in the bin.
.


.