( Fifteen-minute read)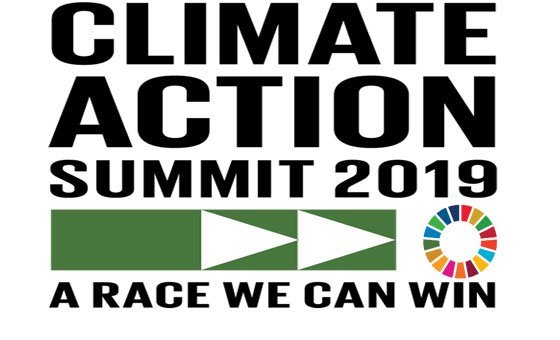 DEAR ATTENDEE.
You will have heard it all before the conflict between climate change action and the market place but there is no more time to be asking ourselves is the economy more important than climate.
Now is the defining moment to do something about it – Which requires a transformation of unprecedented pace and scale.
We know from all of the scientific advice internationally that global warming is already having a very significant impact on our climate and it's already having an impact on a range of industries, most notably agriculture, but many others as well.
So there's is not a clear choice here to do nothing and save all existing jobs and have uninterrupted global growth by undertaking carbon trading schemes that are not and will not be adhered to.
However, this is still the approach that countries are taking, don't upset growth and this will be reflected in the forthcoming United Nations Climate change summit on the 23 SEPTEMBER 2019.
Take for example the Uk who are bidding to host the next UN Climate Change Conference while distorting the European carbon market by reducing the price of producing carbon to £16 per ton – £10 cheaper than the EU.
No matter what is said at the summit no country is going to take actions that are going to deliberately destroy jobs and growth in their country.
Just because one country or twenty declare a climate emergency, promising to reduce carbon emissions the capitalism market place will ensure that it makes a profit.
Climate change is already being turned in to a commodity. Globally, hundreds of companies are using an internal carbon price to inform operations and investment decisions.
It will, therefore, be no wonder that we the great unwashed will remain pessimistic about the likelihood of ambitious coordinated global action.
However, as you are well aware no country is going to undertake actions on climate change that is somehow or other going to change the climate of the globe.
Unfortunately, the Summit is not going showcase of a leap in collective national political ambitions and it will not demonstrate a massive movement in the real economy in support of the agenda to convert to a Green technological world of Capitalism.
Why?
Because as I have said, no one, no country, no government, no company, no city, no civil society, wants to pay the price.
This is beyond any douth the crux of the problem.
To finance the transition to a zero-carbon economy, markets need full information on climate risks and opportunities, and clear pricing signals and policies that shift global financial flows away from polluting investments and toward zero-carbon products, services, and business models:
Only when the financial markets contribute on an equitable just manner in bearing the costs worldwide will we be able to tackle climate change on a global scale.
Not until this is achieved will there be any just transition to a zero-carbon economy via social dialogue with businesses, workers, and communities, and by integrating measures outlined in the Paris conference and the forthcoming UN Summit.
All will remain unachievable.
To make progress on this important issue and to be effective and credible it must be financed on an equitable base worldwide.
By creating a World Aid fund that is financed by all capitalist marketing functions that are currently exploiting the world for profit for profit sake.
This will allow the scraping of the emissions trading scheme and replace them with a grants-based system to encourage emissions reduction.
HOW CAN THIS BE DONE?
In order to ensure that the transformative actions in the real economy any financing must not create losers or add to economic inequality but creates new opportunities and protections, in the context of a just transition.
By placing a World Aid Commission of 0.05% on all activities within our world markets that produce profit for profit sake. 
THEN AND ONLY THEN WITH decisive business leadership complemented by ambitious government policies, each positively reinforcing each other will we be able to set Science-Based Targets in line with the goals of the Paris Agreement, committing to net-zero emissions by 2050 at the latest, switching to 100 percent renewable electricity, doubling energy productivity, accelerating the transition to electric vehicles and committing to implementing the recommendations of the Task Force on Climate-related Financial Disclosures (TCFD) otherwise every good intention will remain verbal diarrhoea.
It's not that we don't seek to deal with climate change.
Yours Faithfully
Robert de May Dillon founder of the Beady Eye