(Fifteen-minute read)
To solve the deepening political crisis in Europe that now has a dominant discourse of retreat to toxic nationalism and xenophobia we need to go beyond the nation-state.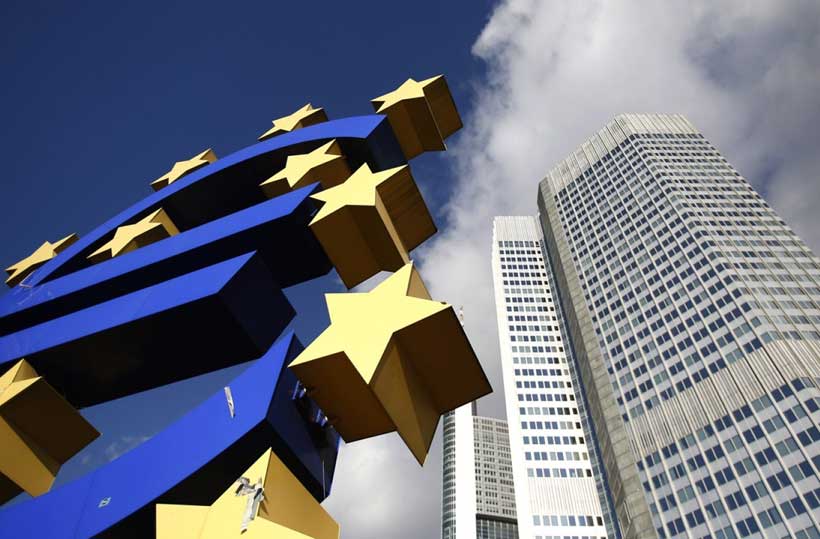 This can only be achieved by exploring its past and the ways that planet
Earth has influenced its history so that we can understand the present and
face the future. 
Against a background of fragmentation and the rise of populist illiberal
governments, Europe is crying out for leadership.
Europe is currently suffering from crises in it's North/South debt divide, its
sense of identity, its banks, its poverty/inequality, its low investment and
migration.
It needs more than ever to deliver on the issues that really matter to people.
The EU needs to become a realm of shared prosperity, peace and solidarity for
all Europeans. Its institutions, which were initially designed to serve the
industry, need to become fully transparent and accountable to European
citizens.
SO YOU MIGHT BE FORGIVEN FOR THINKING THAT THE FUTURE OF THE EU RELATIONS AFTER BREXIT HANGS ON ONLY ONE THING; RESOLVING THE QUESTION OF THE IRISH BORDER.
THIS IS FAR FROM REALITY.
Hiding in the long short grass is Gibraltar.  (With its opt out of the EU Customs Union.)
As thing stand Spain is due to reap vast strategic benefits from Brexit because the EU will be obliged to take the Spanis side of the arguments to come.
(Indeed the questions hanging over its future border with either its British Sovereign or its Spanish neighbour hold the key to Britain's future outside the EU.)
Europe's history has been shaped by migration which is now once more its
biggest problem.
How to distribute irregular migrants and refugees who are already here, and those who continue to arrive in the future.
Given the EU's ageing population, is a return to selective immigration inevitable?
Should European states even try to stop economic migration?
No one knows what is really happening now.
However, there is one thing for sure and that is the EU economy will require an increase in selective primary immigration.
So we are left with the question can the EU create a new social contract with its citizens and immigrants.
Yes, it can by allowing its citizens to invest in its future.
This can be achieved by issuing Citizens Bonds. ( see previous posts)
The above apart there remains a multitude of issues facing the European Union that really could make or break the bloc.
With Poland and Hungary now led respectively by the hard-right Law and
Justice party.
With Italy posing a danger to financial stability across Europe with
borrowing at 130% of gross domestic product, second only to Greece.
The real challenge is how the EU will deal with the situations politically.
How do we deal with the mess that we are going to have after the European Parliament election with a big bloc of anti-EU, anti-democracy parties, to put it very bluntly?
While the UK's chaotic withdrawal has become a dreary process to be managed, the EU is being dealt with hammer blows from elsewhere.
Populists are already hoping to bolster their numbers in the parliament next year, and use their newfound influence to affect the EU's personal choices and policy output over the next five years.
There is a chance the Brits will change their minds. Especially if the future isn't as glorious as the Brexiters claim it can be. Brexit might not be on the EU's mind today, but building a Europe that the UK may want to rejoin possibly should be.
Markets may well punish Italy, as they will punish any other country that goes down the same route as Italy.
If Mr Dump in the USA gets through the midterm elections Europe can rest assured it will have a trade war with the land of America First.
An unleash Trump from the wiser heads in the US administration, could leave him "unhinged" and Europe in crises.
Up to now, there has been little attempt to build the institutional structures that could now help to promote growth in the poorest parts of Europe. If anything the wealth divide between the north and south of the eurozone has deepened.
And we wonder why Brits are falling out of love with the EU in those circumstances.
Here is another suggestion that might save Europe.
It's the southern members who have one raw material that could change the course of not just the poorer European member with the highest unemployment but the productivity of the whole of Europe.
SUNSHINE.
Why not make the southern member of the Europen Union the powerhouse of renewable energy.
Such a policy would have a high potential to increase prosperity (e.g. more local, jobs for immigrants ) and to boost Europe's global leadership in green innovations.
Promoting the use of renewable energy sources is important both to the reduction of the EU's dependence on foreign energy imports and in meeting targets to combat global warming.
According to the latest data from Eurostat, the share of energy from renewable sources in gross final consumption of energy in the EU grew significantly in 2015 and has continued to grow towards a goal of 20 per cent, which is to be achieved by 2020.
Just imagine if this target was raised to 50%.
In 2016, around 17% of EU energy consumption was from renewables.
There should be a more coordinating plan for the whole of European countries and not a disparate one for every country.
A real balance between supply and demand by creating a community-owned solar farm.
Over 50% of European citizens live in rural areas. They occupy over 90% of Europe's territory and contribute 43% of Europe's gross value. And yet, despite their importance, rural communities are rarely considered by politicians and regulators when writing energy policy.
Here below is your chance to get involved.
So this year is a once-in-a-lifetime opportunity to fundamentally change the rules of the game in Brussels.
A Europe forged in crises will be a disaster.
Changes that the EU wants to undertake should ultimately be approved by national parliaments.
EUROPEAN SPRING believes that for unity to be possible and effective, it must be centred on common actions and a common policy agenda that is credible, coherent and open to contributions from the many sources of excellent, progressive ideas. This is why EUROPEAN SPRING is working hard on a coherent, comprehensive New Deal for Europe.
All human comments appreciated. All like clicks and abuse chucked in the bin.