(Two-minute read)
WE ALL KNOW THAT THE EU IS IN NEED OF REFORM.
Such as THE OBSERTITY OF PAYING £150m a year in regard to moving the European Parliament once a month from Brussels to Strasbourg.
But why should the citizens of the EU continue to pay a man who has caused immeasurable harm to the institution itself?
A man who has consistently defied his oath upon becoming an MEP?
MEPs earn €101,808 a year before tax and receive thousands more in expenses for staff, travel and office costs. Farage's pension is understood to be worth £73,000 a year and he will also be entitled to a transitional allowance worth £117,000 when he steps down as an MEP in 2019, as the UK leaves the EU.
Farage is one of eight Ukip MEPs who was investigated in 2017 for misuse of EU funds.
Farage, who has been an MEP for 18 years, has one of the worst attendance records at the parliament in Brussels and Strasbourg. He is ranked 748 out of 751 MEPs and has taken part in only 37% of votes in the current parliamentary session, according to VoteWatch Europe.
IF THERE IS a DEAL OR  NO DEAL AND THE UK RENEGES ON ITS LEGAL FINANCIAL COMMITMENTS TO THE EU –  Nigel Farage along with former British MEP'S and EU officials should be stripped of their EU Golden Parachute payment and EU Pension.
With their combined pot worth an estimated £10 million a saving of an estimated £500,00 a year in pensions.
Some time ago he was docked half his monthly MEP salary.
The EU European Council are indicating the Brexit bill will include UK budgetary rights and obligations. This will include MEPs pensions. If the UK agree to the EU's proposals, then Nigel Farage will receive an EU pension.
ITS NO WONDER GENUINE YELLOW JACKETS ARE MAKING THEMSELVES VISIBLE.
As for keeping the symbolism of where the EU was started alive if France wants to move the parliament monthly from Brussels to Strasbourg for this purpose let France pay.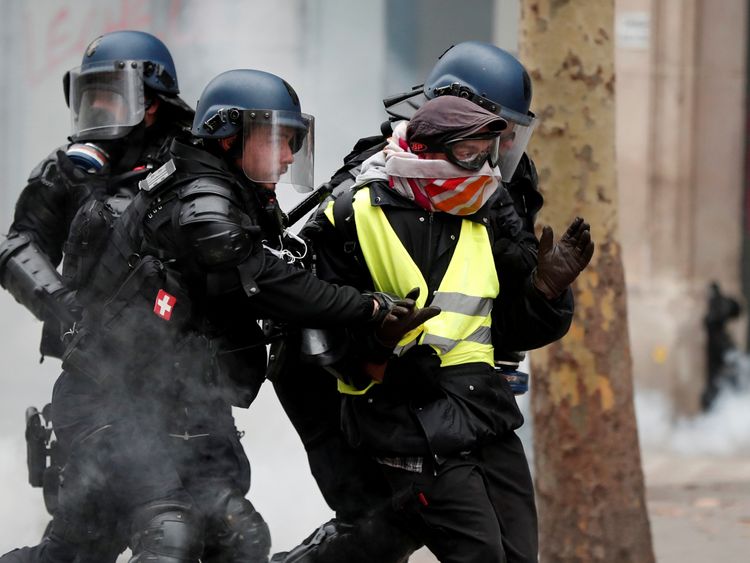 All human comments appreciated. All abuse and like clicks chucked in the bin.