(A two-minute read)
Prime Minister said her position is 'based on practicality.'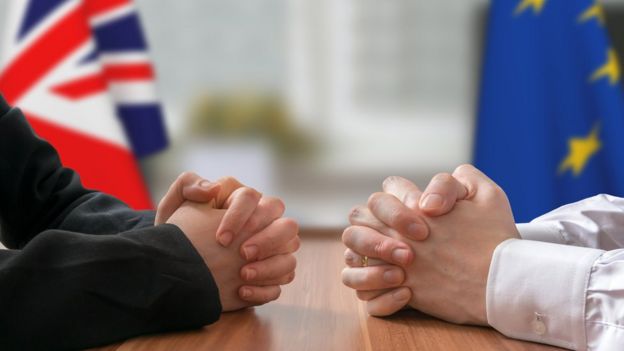 These are empty reassurances not only for the fish stocks in the Irish sea but for the Good Friday agreement and any other agreement transition period or not with or without a border protecting Unionism.
We all need to face up to a few hard facts.
Brexit will be a loss for all of us.
England will be poorer in more ways than one and it will be so entirely of its own choice.
Next:   There will be no hard border in Ireland.
This is only true if Ireland somehow manages unites. Why? Because it is totally impossible while one side is in the customs union and the single market and the other isn't.
Every Tom Dick and Harry will have their own regulations.  Yuppie England will see more snow than Columba exports.
Direct rule in Northern Ireland or a hard border after Brexit could lead to "serious trouble."  When there was a hard border, there was very little commerce, very little travel, very little interaction between the people of Northern Ireland and the people of the Republic.
"That led to stereotyping, to the demonization of others, to attitudes that were based upon acts from the distant past."
Next:  Ms May needs to secure a trade deal to do this England has to remain in a customs union.
The UK and the EU have not started discussing their "future partnership" yet.
Next: Any transition period is going to be costly and riddled with but what we are saying is.
Citizens' rights – in particular, EU nationals who move to the UK during the transition period. Do they get treated the same as if they had arrived while the UK was in the EU? The EU says yes, the UK no.
The UK also wants to be able to strike trade deals with other countries – which it cannot do as an EU member – although these cannot come into force until the transition ends.
Next: Vague aspirations.
There are two sides in England both have different ideas about what it should look like.
It is England, that wants to leave the European Union, not the European Union wanting to leave England.
She had the temerity to talk of what will be remembered of Brexit "a generation from now".
Here's a prediction:
A generation from now, the current young generation, who utterly loathe Brexit, will remember the monumental pain in the arse that was taking the UK back into the EU under worse terms, sometime around 2031 at the very latest.
"Brexit means Brexit"  "Let's get on with it!"  "The world is not watching."
The Lawyers are laughing all the way to the Bank.
All human comments appreciated. All like clicks chucked in the bin.
costly transformation,