( A Twenty minute read that hopefully will provoke some intelligent comments)
Thursday 23 June, 2016. The UK  decided whether to leave or remain in the European Union. Leave won by 51.9% to 48.1%. The referendum turnout was 71.8%, with more than 30 million people voting out of 46 million that are registered electors in the UK.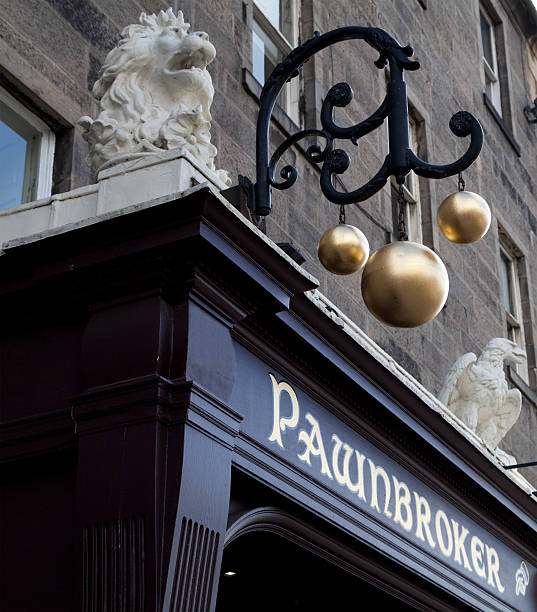 The UK is now scheduled to leave on Friday, 29 March 2019. (It can be extended if all 28 EU members agree.)
A country that shared both good and bad with the rest of the world is about to enter the pawn shop up to its neck in hock.
A country that was built by immigration, each new wave slightly altering the cultural fabric, but they more or less assimilated into the culture itself, changing it slightly, enhancing it, but more or less adopting the culture at large, till the Referendum.
A country that is now on a course of deliberate self-mutilation with a vastly diminished presence on the international stage that bears the "emblem of a country in retreat." No sensible person could disagree with that verdict.
The UK national debt grows at a rate of £5,170 per second!
The truth however is much worse, factoring in all liabilities including state and public sector pensions, the real national debt is closer to £4.8 trillion, some £78,000 for every person in the UK.
Putting this into perspective:

Britain has a crunched economy, an out-of-control deficit and plenty of social problems.

The enormous figure above (which is equal to 80 per cent of Britain's output), is treble the combined national debts of Greece, Spain, Portugal and Ireland. Future payments to retired teachers, police officers and NHS staff will cost taxpayers £1.1trillion, or £1,100 billion.

It would be true to say that Britain has been broke over the whole second half of the 20th century.

The liabilities that have been built up for future generations, won't float way on two new Aircraft but they could disappear with Trident.

What is the cost of running Trident day to day?

About 1% of government spending on social security and tax credits in 2015/16, or the amount spent on the NHS every week.

UK should not be spending possibly £40bn on a programme that is designed for uncertainty and indeed that an "uncertain future threat environment" may mean no threats arise and so £40bn would have been spent unnecessarily.

Extending the life of the current Trident missiles into the early 2060s will cost around £250 million.

Keeping the current Trident submarines in operation until 2028, four years longer than planned, is also expected to cost between £1.2 and £1.4 billion.

£6.2bn project aircraft carrier HMS Queen Elizabeth first conceived in the 1998 defence review at a third of the cost. HMS Prince of Wales

A strike carrier largely of French-designed which is supposed to project power around the world. For a broken nation that has perhaps not yet lost its appetite for making its voice heard far across the seas. Current cost estimates for the Carrier Strike force – including the ships and jets – up to March 2021 are a whopping £14.3bn.

You have to ask is this is what it should be spending its hard taxpayer money on.
The other day we witness tactics by the Conservative Party manifesto to convince a jaded electorate that Mrs May if elected is  a "modernizer," who with a compassionate Conservative Party, will facilitate any benevolence to help vulnerable people provided they pay for it in the long run.
The new obligation of British citizenship is to volunteer and donate (regardless of the ability to do so) in order to help vulnerable people change their ways.
"Big Society" agenda was and still is a deep-seated belief that the welfare state has run its course—
What happens if there is a different government after the general
election?
Bolstered by the strategic deployment of ignorance, which encourages all who encounter the screen to view society through its behavioural filters of family breakdown, out-of-wedlock childbirth, worklessness, dependency, anti-social behaviour, personal responsibility, addiction, and teenage pregnancies., with a murder a day Brexit will still go ahead but in a whole new reality of the likely breakup of the United Kingdom and the failure of its economy.
Combined this with drastic and punitive welfare reforms arguably constitute the centrepiece of a severe fiscal austerity package, where possibilities for a redistributive path are drowned out by the rhetoric of "welfare dependent troubled families, immigrants,  Brexit " is causing society to crumble at the margins.
All deflecting the reality of a Britain teetering on bankruptcy which is creating a troubling relationship between (mis)information and state power.
The common denominator here is the key: The hallmark of the Thatcher revolution was that society did not exist ("there is no such thing as society"),
Could there be a second referendum? Not likely.
The effects of leaving the EU will be felt for many years to come.
Apart from market meltdown with serious negative consequences for people's' livelihoods and savings, foreign trade, a key part of the British economy, plus financial services will be badly damaged.
Nine of the largest 20 SWFs in the world have offices in London.
You would be foolish to think that they will not follow the money.
Before World War One, Britain was the world's economic superpower. With rapid growth and a vast empire, the country enjoyed significant levels of wealth and resources which it has squandered, by turning shopping into a sport and sport into an expensive occupation.
Resulting in more people in the UK are now either overweight or obese than at any other time in the past three decades. A million patients visit the NHS every 36 hours and over the past decade, the number of people attending A&E has risen 25 per cent. Obesity is responsible for about one in ten deaths in Britain and costs the NHS £5.1 billion a year.
With the number of people 75 or older up by 89 per cent since the mid 1970s. As long-term illnesses affect more people – as of 2013, there were 3.2 million people with diabetes – that's expected to increase to four million within the decade. Budgets, meanwhile, are all but flat, and in 2013-2014 the NHS ran a £471 million deficit.
Britain will experience the deepest recession in its history perhaps deeper than in 1920/21 after the first world war.
WHY?
Britain is now in caught two situation.
Yes it  can secure new trade agreements but they take years to secure.
X colonial countries like New Zealand cut off from the supply of British goods have been forced to build up their own industries so they were no longer reliant on Britain, instead directly competing with her.
The Conservative Party pledged to create a number of U.K. sovereign wealth funds, known as Future Britain funds, to back British infrastructure and the economy. This a central part of our long-term plan for Britain.
(It is expected that early funds will be created out of revenues from shale gas extraction, dormant assets and the receipts of sale of some private assets, said the manifesto.)
If ordinary Britons do not follow in the footsteps of the Greeks and demand a degree of democratic control over and local benefit from these wealth funds the capital in these fund will not be truly citizens wealth.
But shouldn't the UK still fear going the way of Greece – losing control of the public finances – and then, after a delay, being savagely punished by the markets?
It is not "broken" yet, nor will it ever be when it can print money.
If the UK were in a tight corner it can simply print the funds required to avoid outright default.
Bank of England pumps £5bn into firms and £20bn into banks to keep interest rates down, which are now on the rise.
If stakes in state-backed banks – including Northern Rock, Royal Bank of Scotland and Lloyd's Banking Group – were sold at current market prices, they would generate a loss of £13.5 billion.
God only knows what they will be worth on Exit.
Can this story be squared with the facts?
Perhaps, when one looks at who owns Britain.
In a country where 432 people own half the private rural land, a looped and windowed democratic cloak barely covers the corrupt old body of the nation.
Peaceful protesters can still be arrested under the 1361 Justices of the Peace Act.  The Royal Mines Act 1424 gives the crown the right to all the gold and silver in Scotland.  The Remembrancer of the City of London sits behind the Speaker's chair in the House of Commons to protect the entitlements of a corporation that pre-dates the Norman conquest.
Farm subsidies, ensure that every household in Britain hands £245 a year to the richest people in the land. The single farm payment system, under which landowners are paid by the hectare, is a reinstatement of a medieval levy called feudal aid, a tax the vassals had to pay to their lords.
Walk into any mairie in France or ayuntamiento in Spain and you will be shown the cadastral registers on request, on which all the land and its owners are named.  Try to do the same in Britain, and you will find a full cadastral map available at the local library that can be photocopied for a price. But it was made in 1840.
So Britain is still essentially a feudal nation and for centuries, it has been a welfare state for patrimonial capital.
There are very few common asset like land, water, minerals, knowledge, scientific research and software over which a community has shared and equal rights. At the moment most of these assets have been enclosed: seized by either the state or private interests and treated as any other form of capital.
Resulting in the UK being one of China's favourite places to invest with only one motivation straightforward – profit.
Here is a few Sovereign Wealth funds assets in the UK.
Qatar and Dubai between them own about a third of the London Stock Exchange.
The government of Singapore has built up a 3% stake in British Land.
Dubai International Capital (DIC) has invested money in building stakes in UK companies, including Travelodge and the London Eye.
In 2012, CIC's $410bn sovereign wealth fund, bought an 8.68 per cent stake in Thames Water, the water network that serves London.
Singapore's sovereign wealth fund GIC £48.5m deal to invest in a development owned by FTSE 100 retail property group Hammerson.
50% of the Watermark development, which includes a cinema and restaurant complex in Southampton to the Singapore state investor.
State-owned Qatar Airways is the biggest shareholder in IAG, the parent company of British Airways.
Qatar Holdings also already owns 20% of Heathrow Airport.
Harrods: Owned by Qatar Holdings.
The Shard: 95% owned by Qatar's sovereign wealth fund.
The Olympic Village: Owned by Qatari Diar, property investment company owned by QIA.
Chelsea Barracks: Owned by Qatari Diar.
Sainsbury's: 26% owned by Qatar.
The new nuclear power plant at Hinkley Point,  It will cost more than $22 billion to build and bring online. And it isn't clear that the EPR technology is viable. One-third of the costs, the Chinese state-run company China General Nuclear Power Corporation will take about one-third ownership in the project. (A subsidiary of E.D.F. owns the rest.)
Indeed three of the world's 10 biggest sovereign wealth funds are Chinese, together holding more than $1.5tn (£988 bn) in assets. Barclays bank – all $3bn of it. BP, $2bn.Pizza Express, House of Fraser, Weetabix and Sunseeker yachts.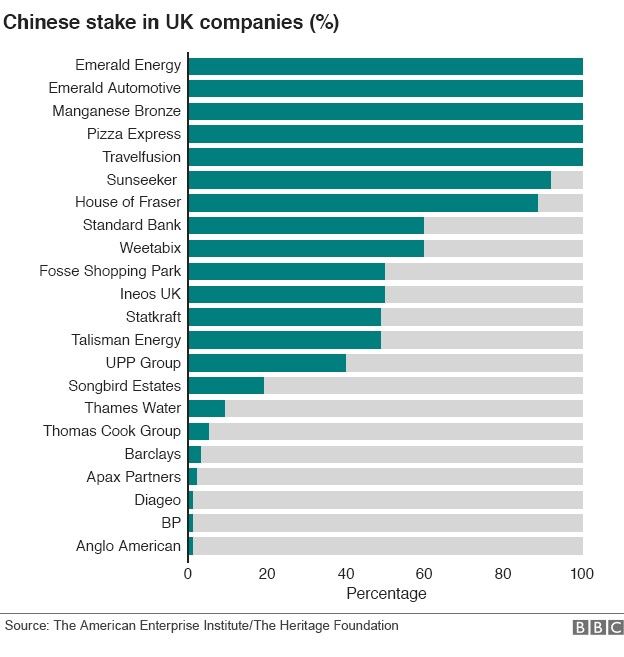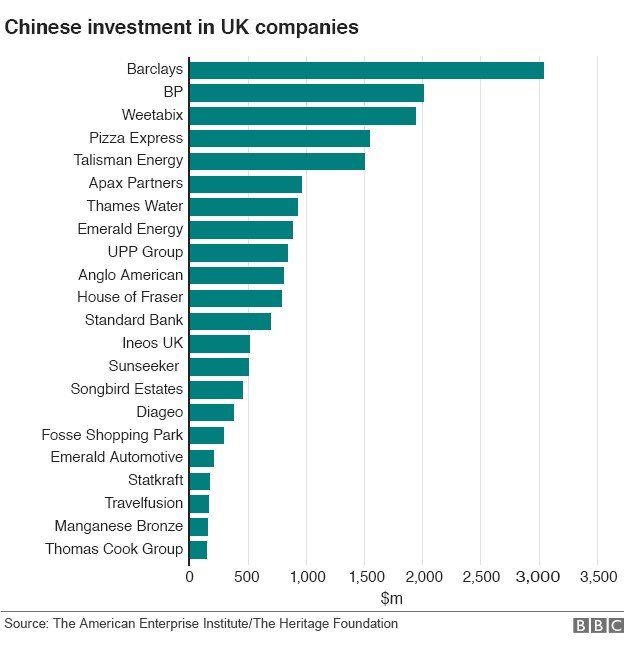 Norway's oil fund is the world's largest sovereign wealth fund and is worth > $760bn. According to a report in the FT in 2013, it owns on average about 2.5% of every listed European company
Despite recent budget hype about renewing the infrastructure, which is owned more and more by SWFs the market alone cannot meet England needs, nor can the state.
A passionate European, like myself, one can only feel a deep sense of shame at the narcissism and ignorance that have brought England to this place where it is treating to walk away from the EU without paying its bills.
Similar values alone cannot sustain the UK-US relationship.
So can one talk of business as usual?
However slavishly governments grovel to corporate world what jumps out today, to put it crudely, is that jobs and manufacturing rely on being able to sell competitively.
Governments, each government, is beholden to look after its own interest, first.
The ideals and aspirations of its people desperately searching for an identity will not be served by waving the magic wand of leaving the EU and the problems goes away. It won't come true. Even if England rippes the EU to pieces.
The combination of domestic constraints, changes of leaders, and the increasing complexity of the international community makes these bilateral or multilateral partnerships less efficient than before.
If the UK leaves the European Union without having reached any agreement after two years, it will be a disaster for both sides.
The challenge is to wrap up the Brexit negotiations quickly.
London should not hold the EU hostage, and the EU should not use Britain's impending exit from the bloc as an excuse to continue muddling through.
Either way, the wisest course might be to discount anything said in the next few weeks, ahead of the UK's vote on June 8, and wait for the dust to settle afterward.
The UK has been missing-in-action over the past few years, and will be for a few more years to come, as it's important that they repair the damage internally first, as that's the most important priority for them at present.
It would be idiotic to claim that Britain is perfect unfortunately it is running out of puff. Farm jobs have mostly gone already. Service and care work, where hope for some appeared to lie, will be threatened by a further wave of automation, as service robots – commercial and domestic – takeover.
Here is the true reality:
We are all promised unending growth on a finite planet. In a world crashing into environmental limits and the mass destruction of jobs – are as irrelevant in the 21st Century as the neoliberal prescriptions that caused the financial crisis.
The impacts of information technology go way beyond simple automation: it is likely to destroy the very basis of the market economy and the relationship between work and wages.
There's a point at which further complexity delivers diminishing returns; society is then overwhelmed by its demands and breaks down.
The world is facing the combination of automation, complexity and climate change is dangerous in ways we haven't even begun to grasp.
England may be right to leave the EU for the wrong reasons.
At the expense of both competition and democracy, withdrawal will not, "bring jobs and industry back to English shores. The social, environmental and economic crises we all face requires a complete reappraisal of the way we all live and work.
Governments across the world are making promises they cannot keep.
The failure by mainstream political parties to produce a new and persuasive economic narrative, that does not rely on sustaining impossible levels of growth and generating illusory jobs, provides a marvellous opening for demagogues everywhere.
In the absence of a new vision, their failure to materialise will mean only one thing: something or someone must be found to blame.
As people become angrier and more alienated; as the complexity and connectivity of global systems becomes ever harder to manage; as institutions like the European Union collapse and as climate change renders parts of the world uninhabitable, forcing hundreds of millions of people from their homes, the net of blame will be cast ever wider.
A complete reframing of economic life is needed not "just" to suppress the existential risk that climate change presents (a risk marked by a 20°C anomaly reported in the Arctic Ocean while I was writing this article), but other existential threats as well – including war.
Today's governments, whether they are run by Trump or May or Merkel, lack the courage and imagination even to open this conversation.
It is left to others to conceive of a more plausible vision than trying to magic back the good old days. The task for all those who love this world and fear for our children is to imagine a different future, rather than another past.
Only God knows why we obsess about all this so negatively when stupidity consists in waiting to come to a conclusion.
All very depressing. Is a strong and stable Conservative Party seriously the limits of British people imaginations. I hope not.
As the recent repulsive attack in Manchester shows. Only by coporation can we all live a life. No Aircrafts or Tridents can stop such a horrible lost of life.